Learn More About flippa.com

With the advancement in the field of information technology, working from home has finally become a reality. People now earn decent money through various sources on the internet and make a living out it easily. And the best part is, of course, working from your own home. No hassles of reaching to work early, getting stuck in traffic, spending most part of your day in an office. Working on the web has increasingly become an interest among a lot of people, from students to part time workers. Are you willing to earn through internet to meet your daily expenses? Check out Flippa, an entrepreneurial market where you can discover new business opportunities by buying or selling websites, domains and apps! Flippa offers you a chance to make extra cash by flipping and selling websites. The procedure is simple. Decide the type of website, app or domain you want to start with. Buy it from Flippa, which offers online auctioning platform. You may choose a new one or established one. Pay for it through convenient payment options of Escrow and PayPal. After that, decide a platform through which you may earn money through the website. Spend some time on the internet and decide what suits you the best. Once you start to earn decent money through it, sell it again through Flippa. By selling your website, domain or app, you may earn up to 10 times your monthly revenue from in a single go! Keep buying new ones, flip them and sell them back. Isn't that an amazing way of earning some extra bucks? To learn more, sign up on Flippa right away!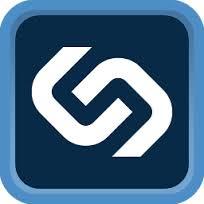 Flippa is not all about selling business. You may choose a suitable domain, website or app for you and start expanding your business. With more than 5,000 businesses and websites listed every day, you may choose what suits you the best and buy it online with safe and convenient payment methods. Choose from a list of Starter, Established, Most Active and many more websites, domains and apps. If you are looking for a new idea, Flippa helps you to choose according to your interest. Get started with Flippa and grow your business with a suitable online platform! Flippa lets the buyers and sellers connect comfortably and help them in doing business with safe and convenient methods. Why wait on earning some extra bucks? Start earning from home right away by signing up on Flippa and buy a new platform or start selling yours'. Help your business grow by choosing an established with sufficient traffic. To keep up with all the latest sale and top picks and news on different events by Flippa, follow Flippa now on Twitter and hit the Like Button on the official page of Flippa on Facebook. In addition to that, you may also learn some tricks and tips to effectively work with your online platforms. Get started with signing up on Flippa for more. Earn more and gain more with Flippa, a one stop platform for buying and selling website, domains and apps!