Learn More About flexshopper.com
Based in Boca Raton, Florida, Flexshopper makes available durable goods to the consumer on a lease to own (LTO) basis. This arrangement helps consumers own goods in an affordable arrangement. The company employs third party services of retailer and more so E-retailers to increase sales through market penetration targeting consumers who are keen on acquiring goods under online LTO terms.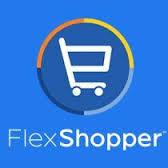 Their terms of engagement with the consumers are easy and this enables them own computers, electronics, and furniture affordably. Through online channels, the company connects fast with the consumer to satisfy their specific needs irrespective of whether they have bad or no credit. Approval takes a few minutes since the process is internet based and their systems are smart phone optimized. At Flexshopper, they realized that arranging financing for consumers who had credit issues was tedious and time consuming especially the process approval. Instead, they opted for a quick and hassle free process where consumers do not have to be vetted through the Credit Bureau to access lease to own items of their choice while the company did away with the 6% merchant charges on arranging financing. Just as their name suggests, customers have a lot of flexibility when it comes to lease to own. You can apply on your smartphone and the approval takes a few minutes.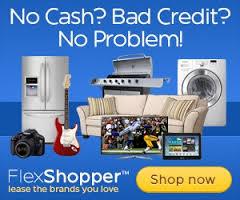 The application process is free though you need to subscribe for better experience and receiving of updates as well as accessing your account details online. The application process with Flexshopper is very simple. The first step is fill an online form from your smartphone which gives you an instant spending limit of up to $ 2,500. Once done, you select your product from a wide range on offer and start the affordable weekly repayment process. Lastly, you agree to the lease agreement and your order is shipped instantly. Theirs being a financial technology platform, transactions are real time; a shift from the traditional LTO. With the increased smartphone and hand held internet enabled gadgets usage, consumers enjoy freedom of choice and flexibility shopping from Flexshopper. The consumer gets the opportunity to request for items which are not listed in the store by engaging the services of their personal shopping assistants. The digitalization of their systems brings in more revenues to the companies by allowing select consumers to become affiliates as well. With their simple customer terms and an automated web based point of sale, they make easier for consumers to purchase and pay directly through their browser whilst monitoring their spending limits. The only requirement is that shoppers should be over 18 years, have a reliable source of income and an active bank account since the arrangement with Flexshopper does not call for any commitment. Use the power of social media and subscribe to the latest from Flexshopper. They have periodic newsletters to put you in the know of any discounts, new arrivals and clearance sales. All these are delivered to your email or use YouTube, Facebook, Twitter, and Google plus to get inspiration and great saving reserved for their fans and subscribers.