Learn More About flavourly.com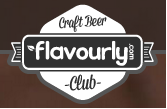 Flavourly is the easiest way for anyone to discover exciting and new craft beer at an affordable price; look at it like a little bit of convenient luxury that is delivered monthly! The flexible memberships start from as low as £21/month and every month, the company delivers a carefully curated Craft Beer Box directly to one's desk or door containing the best handpicked brews that they can get the hands on from independent suppliers. Join Flavourly like 1000s of others and start discovering what you have been waiting for and missing till now. Flavourly helps 1000s of clients in discovering great tasting products every month. Ryan O'Rorke, the founder of the company, says that the team works with the small independent producers, all over the United Kingdom, featuring their amazing craft brews in the monthly boxes which customers loveto have. The company only works with the little guys, theybelieve in higher quality, superb experimentation and more attention to details during the process of brewing as compared to those beers widely available. Working on for 2 years, the passionate team of beer-lovers, foodies and a semi-bearded workforce make all this happen. Expertly curated brews are monthly tested by the top team of craft beer. They make personalized beer matching to your tastes, through the unique online beer tasting profile Rate, Review & Reorder. Review and rate your beers every month so the working team gets to know what you like, then they can send you more of what you love and less of what you don't! Receive the company's refreshing newsletter, featuring their latest brews and offers.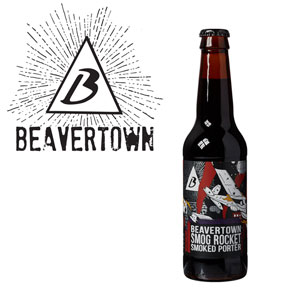 There is a variety of boxes available for different types of taste, some of them are 'The Light Box' which includes 10 expertly curated lighter craft beers, the next on the list is 'The Mixed Box' that has 10 expertly curated mixed craft beers, and the last but not the least 'The Dark Box' which contains 10 expertly curated darker craft beers. It is probably the greatest club of all time that has 10x carefully curated beers from small Batch breweries with personalized tasting profile. It is Top of FormBottom of FAnd aanjdnjdndthe greatest gift of all time too that Includes personalized gift message, the order can also be tracked by Royal Mail. None of the beer that the small batch producers feature with Flavourly you will find anywhere in the supermarket, they only work for quality rather than quantity. The company wants to take you on a journey of discovery, and every month they want to help you discover the very best that they can find while being a part of growing and an ongoing community of passionate people just like you! Mostly, all of its beers are vegan-friendly, but if you have any queries, just drop an email on the website for the same. If you find that one box per month is a bit too much, then the makers will probably reduce your delivery frequency. Instead of every 30 days, they can deliver it every two or three months. You can simply change your membership by mailing to the stakeholders. The professional team is always there to help its loving customers. If you have any issue or problem with your order or would like to ask them something about their service, you can easily contact them by any mode that is either by mailing them or by reading the FAQ'S that the company has provided on its website especially for the customers.