Learn More About fingerhut.com

Fingerhut was launched in 1948 by two brothers William and Manny Fingerhut. They were selling cars seat covers. In 1952, they started selling by mail order catalogues and included many other products such as towels, dishes, and other tools. Today they offer even more products' choices such as jewellery and electronics. They also offer many products of brands like Samsung, Dyson, KitchenAid and others.
What is special about Fingerhut is that they offer credit to help you buy what you need. Applying is free and they won't charge you any return payment fees. Applying for credit will get you a quick answer, if you are accepted you can start shopping.
Using the Fingerhut Credit, you can buy products from their website, catalogues or even over a phone call. You can also purchase some products from one of Fingerhut partners.
They have two types of Fingerhut Credit programs. Fingerhut Revolving may require a payment for your first purchased product, while Fingerhut Fresh Start needs to be approved, you make 30$ down payment and they will ship your product. You will have to make monthly payments for your purchased products, and if you make your payments on time you will get some rewards. With the second program, you will have a higher payment limit.
Fingerhut is there for you 24/7. If you have any questions or need any kind of service such as placing an order or applying for credit, you can check their website online at any time. You can also call them to get more details and also email your queries to them anytime.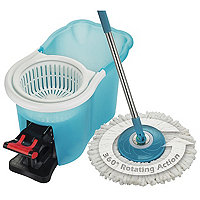 The company has many product categories and they help you if you want to choose any. Those categories include:
If you want to buy computers: First, you need to determine which type of computer you are interested in having. There are two main types desktop and portable. For a portable computer, there is a choice between tablets, e-readers, notebooks, and ultra-books. While desktop computers are larger, they offer two types for it tower-style desktop, which means that they have a separate processing tower, and all in one desktop, those combine all the components including the processor and monitor. You will also choose any specs that you want for your computer, including screen type, operating system, hard drive, system memory, processor speed and power, optical drive, graphics and internet connectivity. You can also choose which ports should be included in your computer HDMI, USB or Memory cards, you can also purchase a computer that has all three of them.
If you want to buy Cameras:Buying a digital camera can be quite challenging, finding the specs you need with the budget you have is not that easy. Still, they help you choose the best camera for you. First, you choose your digital camera type, fixed lens cameras, interchangeable lens camera, or DSLR. As for computers, you need to check out for some specs including megapixels, zoom, memory, ISO sensitivity, an image sensor, display and many other specs. You will also have a choice of memory options, most used memory cards are SD and MicroSD and are measured by megabytes.
Many other of their products are also available such as antennas, beddings, rugs, and kitchenware and window treatments.