Learn More About finerworks.com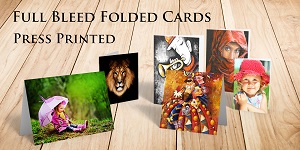 FinerWorks is an online store providing artists and the community of photographers an ability to create their own prints. They offer service as fine art and photograph printing. They place emphasis on the Giclee printing. They help the artists save time and money because they help the artists do the printing themselves. FineWorks Media is a photo printing and Fine Arts Reproduction Company based in San Antonio, in Texas, US. Their main customers comprise both of independent hobbyists and the galleries who make use of the online print upon demand. They also order fulfillment services. The company was started by James Theopistos in 1999. FineWorks was formerly known as Omni Visions. The company, after founding was later oriented towards web based galleries and other e=commerce systems development. Mr. Theopistos himself explored ways he could use to share all he worked on in print, being a hobbyist and artists himself. He discovered that unfortunately, it was costly to mass produce and make an inventory of his work. The standard inkjet technology available at the time could not provide the good quality expected by the company's customers. Due to theses limitation, he began to look into the process of Giclee. This is a digital inkjet process that used high end printers together with archival grade inks.
The process had incredible accuracy in making the prints and also allowed printing directly on canvas, specially prepared. This enabled laying out of the foundation for easy production and selling an open edition of prints on canvas using his personal website. By the year 2001, Mr. Theopistos had developed very strong ties to the growing online photography and arts community. He discovered that many of his colleague visual artists were interested in the Canvas Prints. Most of the artists like him were relentlessly searching for ways of creating quality reproductions from their work. Many professional photographers found printing on Canvas one of the most popular choices with their clients. With all the advancements taking place, a new line of photo enthusiasts were being generated by the digital photography. This further raised the interest in Canvas as the favorite printing mechanism. The parent company changed its name to FinerWorks in 2004. It also officially launched the new site, FinerWorks.com. The online store was built on a print on demand service provider for anyone including professionals who could have prints made from their photographs.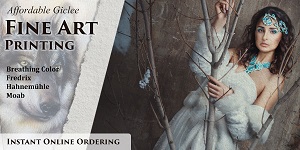 Many photographers and artists saw FinerWorks as an excellent way of fulfilling their orders since they employed a simple and efficient method of drop shipping.Currently, FinerWorks produces prints as soon as they are ordered by clients. They do the prints at two locations and ship to customers across the world. The San Antonio fine art production base is specialized in Giglee printing and some art production. The Atlanta center is specialized more in Lab services, for example, small photo prints, press printing and dye sublimation. Mr. Theopistos has remained with FinerWorks to assist the staff with training and other general operations. You can print or design nice posters with FinerWorks. You can also choose to print on wood since the store provides you with a range of printing options depending on your preferences. After printing, you can get certificates of authenticity to ascertain that the product or service you are getting from them is authentic. How cool! You can also get gift cards on ordering for a product or service from FinerWorks.