Learn More About fillow.co.uk

Want a store which is only dedicated to hip hop wear and skate material? Then Fillow is the place you have to visit. It is a store providing urban wear, hip hop wear and skate material exclusively online for more than 10 years. Every month they have thousands of products from your favourite brands available in stock and ready to be sent. Launched in 2002, the brand had just one purpose; to commercialize the type of products that they felt identified with and try to offer the best possible service to the clients that share the same preferences. This aim resulted in the creation of Fillow.
Since the past decade, they have crossed various milestones including 40.000 clients and 150.000 orders to all Europe. Today, still the store has the same motivation to provide the customers with the best and promote the hip hop street culture. The store is operating with more than 150 brands from which they select the best products to offer to the customers.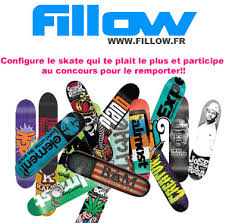 Fillow has a Skateshop that is completely dedicated to skateboarding. Skateboarding is, without a doubt, one of the passions shared at Fillow. Working with practically all the most respected brands in the sector, Fillow has been contributing to the skateboarding market for the last few years. They have everything you are looking for, may it be skate board decks, some skateboard trucks or skateboard wheels, or if you want to assemble your own custom skateboard, you'll find what you're looking for.
Another section offered by Fillow is Streetwear and Skate Clothing. It offers all the clothing and accessories from your favourite streetwear brands. They have a whole collection so you can shop easily at one place. Fillow also has a Hip Hop Store, which is totally related to the urban culture as Fillow is dedicated to hip-hop style clothing. They have a vast catalogue of the most important brands in this sector. Fillow also has a whole collection of shoes. Vast variety of skate shoes and sneakers so you can step on it hard and with style.
Fillow is known for their unique styles, high quality products, affordable prices policy, real stock ready to be sent, economic shipping costs and absolutely safe payment methods.
They have brands including:
› Baker
› BDSkateCO
› Bench
› Burton
› Carhartt
› Circa
› DC Shoes
› DeathWish
› Dickies
› Element
› Etnies
› Fox Racing
› Globe
› Grimey
› Grizzly
› Hurley
› Hydroponic
› Independent
› Krew
› Lakai
› Lrg
› Mitchell & Ness
› New Era
› Nike
› Nike SB
›Nikita
Fillow provides an easy and safe method of payment. It ensures that all your data is safe and secured and no third party can access it. In case you are not satisfied with any product, you can change it, no matter why. You have 30 working days, from the day you've received your order, to request a return (According to art. 44 of the Law 7/1996, January 15th of Ordenación del Comercio Minorista, modified by Law 47/2002, December 19th). Don't worry if you can't ship it back in this 7 days period. You just have to communicate with the store and they will handle the rest.