Learn More About fc-moto.de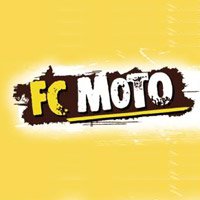 FC Moto was founded in 1966 with a small shop in Aachen. With growing success, there occurred an expansion in 1999 when the company introduced its online shop for motorcycle enthusiasts. Today it is one of the largest and most successful motorcycle gear companies in the world. FC Moto is involved in retail, online and wholesale trade in the motorcycle gear business and boasts of happy and satisfied customers from around the world. The autumn of 2011 signalled a new fork in the road for FC Moto when they shifted to a new building with an area of about 3500 square meters. The core team at Fc Moto comprises of 20 members faithfully devoted to creating and designing futuristic riding gear. Today FC Moto is the number one in Motorcycle Gear, Motorcycle Clothes and Helmets in Europe.
FC Moto offers hot deals where the customer can get up to 60% discount on items like helmets, gloves, leather suits, boots, jackets, pants, protectors, bags, Motocross, vests and goggles. They have a dedicated fan following who never shop anywhere else then FC Moto. It even has a section for kids. Heated underwear is also one of their products with the cold climates of Europe. In leather suits, they have brands like Alpinestars, ARLEN NESS, AXO, BERIK, Bering, Bogotto, BUSE, Dainese, Furygan, Grand Canyon, Held, Helstons, Ixon, IXS, Macna, Modeka, Oxford, Segura, SPIDI and Spyke. They also have Street leather jackets, Bultaco, Bores, Ed Hardy, Rokker, Icon and Rusty Pistons Jackets.
In textile jackets , they offer sports jackets, Off-road and cross jackets, Touring jackets and city jackets. In the pants section they offer pants of all the major brands in leather as mentioned above as well as textile pants, Cross and Freestyle pants. They have a host of jerseys to choose from , like Acerbis, Alpinestars, AXO,Dainese, FOX, Kini Red Bull, IXS, Klim, One Industries Hemden, O'Neal, Scott Cross, Shift,Pharao, Moose racing, Thor and Troy Lee. All these jerseys, jackets, and pants are built to last and catch the eye because of their attractive designs and brand names. Motorcycle helmets play the most important part in the safety of the rider and FC Moto makes no exceptions on that. All helmets are shipped with a clear visor to enhance vision and they come from reputed brands like Acerbis, AGV, Airoh, Arai, Bandit, Blauer, bores, Bultaco, caberg, DIESEL,Delroy, Fox, Germot, Givi, GPA and many other famous ones.
Motorcycle parts are an integral part of any rider's riding experience and FC Moto offers communications systems, helm accessories, helmet cameras, jet helmets, alarm systems, covers, battery care, heated grips, oil and lubricants, locks, stickers, safety and first aid kits as well as standard tools. There are navigation systems like the Interphone GPS Bike Europe which has a speed limit indicator, speed limit warning, and "avoid roads" functions. They offer USB chargers for I-phones and I-pads. Casual clothing, snowmobile gear, Bicycle gear, outdoor gear and ski gear. All in all it can be said that FC Moto is your best destination for quality motorcycle clothing ,parts and accessories .