Learn More About farmandfleet.com

Blain's Farm and Fleet are retailers with wide range of products and incredible discounts. They are currently present at even 36 locations in Wisconsin, Illinois and Iowa. They were founded in 1955 by W.C. Claude Blain and N.B. Bert Blain. They offer major brand names, such as Carhartt, Carhartt, Levi's, Sag Harbor, Hamilton Beach, Chicago Cutlery, Rubbermaid, CharBroil, Huffy, Purina, Toro, Black & Decker and many others. Besides this, Farm & Fleet's brand is known for their undeniable quality and they have Work 'N Sport clothing & footwear collection, real estate section with garden and other related products, pet food and much more.On top of the webpage one can use link for registering account with simple entering his name and email address. He can also subscribe to newsletter in order to get all relevant notifications about newest orders in department he is interested in. below this link, one can search for current ads with one click on the Current ads section to find out great offers online and in stores. One can enter zip code and gets directed to the nearest store.Regarding somebody's search for a particular product, he can enter product name in the search box placed on left side or click on All departments section. Here one can choose to refine his search by specific category, such as clothing and footwear, home basics, food and beverage, lawn and garden, home improvement, sports and outdoors, pet and wild bird care, automotive, farm and livestock, toys, tires and service.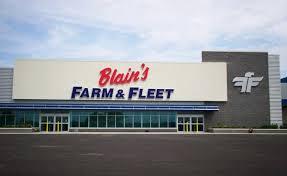 One can also choose option to search products by brand. This section has other categories too and they are definitely worth checking out. They also offer gift cards and their Learning center section is one more part of the website one just has to pay attention to. Here one can find great articles and just enjoy in useful information he can discover here. Regardless does someone wants to complete his clothing collection or buy some of many numerous products one can see by visiting their website; this is the right place for them.One of their many options is also in-store pickup where one can order his product online, find a store that is nearest to him and just pick it up there. On bottom of their website wan can easily spot links for finding all relevant information about shipping, returns and can also check out FAQ section in order to find answers to most common asked questions. One can also choose to use SMS text messaging help and they can always send their question through message and they can send 30 messages per one month.Besides offering quality products at great discounts, they are also a place where one can have a great career. Link for the Career section placed on bottom of the webpage directs any interested applicant to current job openings and he can send his resume. This is not everything they offer. For all of those who want to start their modeling career, this can be great opportunity. They are constantly giving this opportunity to models for their print advertizing and this opportunity is a volunteering one, but it can still open the door to a modeling world. This company has a long tradition of success and is trust-worthy for a long period of time now. Quality products, great prices and professional staff are their main characteristics and reasons why are their clients loyal to them.