Learn More About familyvideo.com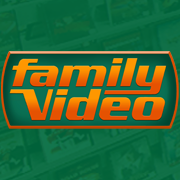 Family Video is the largest movie, theater and game rental chain in the United States of America and Canada with more than 775 Family Video stores in 19 US states and Canada, more are coming up as we speak. The company was founded by Clarence Hoogland in 1946 by the name of Midstates Appliances & Supplies Company. Charlie Hoogland, Clarence's son took over the company in 1953. During the 1970's, Midstates found themselves hoarding a large quantity of videos. Charlie got the idea of renting out the videos and Family Video was founded in 1978. Family Video has a unique property-ownership model that sets it apart from other retailers. This is because they buy and develop their buildings and land. More than 600 retail strip centers have been developed by them and Fortune 500 companies as well as Mom and Pop retailers are amongst their tenants.
Family Video has a spirit of entrepreneurship which can be seen in their opening of Marco's Pizza stores next to their rental stores to offer one-stop shopping and dinner experiences to customers. They also have sister companies like ITV-3 , which is a cable television service using fibre-to –the-home technology. Another sister company is Stay Fit-24, an ultramodern fitness centre with numerous branches that cater to workouts in clean and healthy environments.

The people at Family Video are dedicated and talented, taking pride in a job well done. The company prides itself on its four daily goals; learning, teaching," WOW"ing and improvement. The team is 7,000 strong and continues to grow as they serve their customers with excellence. There is opportunity for growth in Family Video. There is always a need for talented people and building more stores means more employment opportunities for both part-time and full-time employees. As they grow in their profession and shine, they have chances of being promoted to assistant managers. There is also a comprehensive training program, completion of which would see store managers being offered the opportunity to grow and relocate. There are chances of being promoted to a District Manager to look after multiple stores or as a Regional manager to forge the company's place in new markets.
Family Video offers a wide choice of movies and games for rent or purchase. Newly launched titles are available at bargain prices and you can use the website to search through their extensive collection for new releases, video games, used movies and games, top 100 DVD's, top 100 Blu-Ray movies and more. Community involvement is also a big part of Family Video. They donate to US military troops and arrange food drives for the needy. Family Video has also taken the fight to Lymphoma, a disease that affects more than 750,000 Americans. In March, for three weeks, customers are asked to round off their purchases to the nearest dollar and 100% of the donations are given to fund lymphoma research. Till date , more than 5 million dollars have been raised for the Lymphoma Research Foundation and the University of Chicago Medicine's Comprehensive Cancer Care. Family Video is not just about fun , it involves giving back to the community as well.