Learn More About eurocarparts.com
As the name suggests, Euro Car Parts offers almost every part of the car including tools, batteries, engine oil, performance & styling tools and accessories in the least minimal prices. The story started in the year 1978 when an eighteen-year old guy named Sukhpal Singh entered into the business of dealing in car supplies. The firm deals with major car parts like brakes, pads, blades, batteries, and all essential car materials and also the interior accessories like stereo, Satellite navigation, etc. Being a reputed car part selling organization, it has spread its operations in at least 190 branches all over the world and sells more than 14000 products related to car parts and accessories to its customers. It has joined hands with various suppliers including Mobil, masterPRO, MANN FILTER, Magneti Marelli and many more to deliver the best services to its customers across the globe.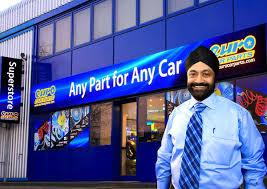 Due to environmental concerns of the company, it has launched a recycling policy in the firm. They accept your old items in exchange of a new item falling in the same category. The firm can repair your car in an effortless manner. One can find 'Fix my Car' section and can register himself/herself with the quotes, dates and the repairs they need in the car. If you are unsure of the fault in your car, you can get your car MOT checked. You just need to make an appointment with its professionals and they will let you know about the faults. Its effective emission service improves your fuel efficiency and reduces harmful emissions. In the 'Full Service' section, they carry out 72 check points and they also replace the oil, oil filter, air filter, etc. as per the demand of the situation. Once you confirm your request, the team will be right at your door to pick up your car for repairs.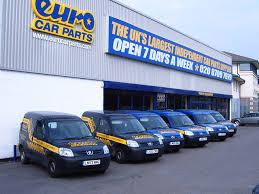 There are a number of delivery services such as economy, super-saver 48 hours delivery, premium next day, and oversized items. Economy delivery service doesn't charge you extra like others do. However, the other delivery services provided by the firm are also affordable. Log on to the website to know about the area delivery charges for your location. Want to gift a car part to your friend or family? Go to the 'gift idea' section and you can have an idea on what kind of car accessory you can gift to your dear ones. There is a guide regarding 'how to shop' where you can find the answers to the most of your queries. Explore products for your car's maintenance, cleaning, safety & security and many more. Give a new life to your conveyance by purchasing the much-needed accessories for interiors as well as exteriors. For the people who are afraid of taking out their cars in winters, the firm has displayed a wide range of anti-freeze products, screenwash & frost protection, booster packs etc. What else a person would want than receiving every service related to cars under a single roof? You get all the services at low prices as the firm provides the best value guarantee. So, don't wait for long and get going. Make your antique car look like a new one with the firm's awesome accessories and other beautifying agents. If you are also concerned about the environment, join the firm and start recycling your car products now.