Learn More About enjo.com.au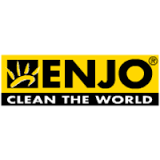 If you ever worried about the strong, toxic chemicals found in common cleaning supplies, ENJO Australia has an answer for you. They specialize in all natural cleaning supplies which will eliminate the worry from your life and keep you home as clean as strong chemical cleaners. ENJO is a network and a community of many sellers, or enjopreneurs, who deal in products which enable a healthier way to clean. They have a large catalogue of planet friendly cleaning products that are available only through their online shop and in home sellers known as enjopreneurs. The products harness the power of microfiber technology and water, thus creating a highly efficient cleaning product which does not share the same destructive properties of highly toxic detergents and other cleaners. ENJO comprises of cleaning cloths and gloves which are the leading products in eco cleaning right now. It is made by using a mixture of polyester and polyamide, and a single ENJO unique fiber is one hundred times finer than human hair. Polyester gives it absorbency and polyamide durability. Every single one of these strands is constructed so it forms a unique wedge shape with a lot of cleaning properties that hold and trap bacteria, dust, dirt and other unsanitary things. They are released from the ENJO cleaning cloth when the fibre is washed. It is even more effective various cleaning surfaces than the traditional cleaning products. Every piece of ENJO textile is produced in Austria. They combine extremely professional staff and finest quality materials with top tier facilities to create innovative and award winning product.

Environmental care is an important part of life for a socially aware person. By using ENJO organic cleaning products you are not only making the job easier for yourself, you are effectively fighting pollution by toxic dumps and other unpleasant things that happen because people use too much chemicals in their everyday life. By using just cloth and water your skin won't suffer the chemical burns and other harmful processes it would if you kept using the chemical products. You can buy all the products ENJO offers via their incredibly easy to use website. They offer a lot of products created by the revolutionary process; all of them will greatly improve the way you clean your home and eliminate all the negative consequences of highly toxic chemicals. Besides ordering the products they sell, you can become a part of their successful company too, by applying for a position of enjopreneur, a salesman of all ENJO products. Products are divided by categories so you won't have to browse for a long time before you find exactly what you need. Shipment will arrive in a timely manner, and all the payment channels are secured. Register on ENJO.com.au for a chance to win one of their many discounts and special sales. Start making a difference today by using all-natural organic cleaning products! Your skin will thank you, as you won't feel the unpleasant dryness and itchiness that often happens when you use the strong chemicals for prolonged periods of time.