Learn More About ecklerscorvette.com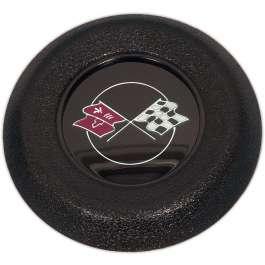 Your car is your pride especially when it's a classic piece of beauty. Restoring your car with highest quality of parts has been fulfilled by Eckler's for over half a century now. Based in Florida, the company was floated by Ralph Eckler in the year 1961 in Rock Island, IL. Its initial years were dedicated completely to restoration of Corvette by providing a complete range of accessories and restoration parts. It was during the year 2002 that Eckler's began diversifying its product range by offering restoration parts for Ford and then soon followed by Porsche and Mercedes. The company focuses on a specific product line or model of these automobile companies. The company with its years of experience is able to provide specialized support and that with the commitment of maintaining high quality at affordable prices. Being a pioneer in the industry, Eckler's are passionate about restoring the cars and have a team of experts to follow the similar kind of passion in executing their work. Their team of Tech Reps is always eager to help and support its customers with all sorts of queries on generic issues or about any specific part.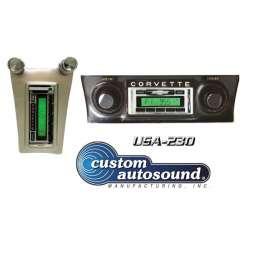 Eckler's offers over 150,000 products for restoration and accessories which is the largest range of products provided by any other company. With huge warehouses spread across acres of land, Eckler's is able to ship 90% of the orders within 24 hours of placing. They provide technically correct parts for almost every model. They buy products from leading manufacturers of renowned brands and offer them to their customers through web or at in-store locations. The product range offered at Eckler's fulfills your need of just any part needed for restoration of your model. From air conditioning and heating system to audio systems and car care to engine, steering or wheels all parts of the care are being taken care of irrespective of the size or availability. You can also buy some of the rarest available parts from their store which are tough to be found anywhere else. The company makes sure that the interiors as well as the exteriors of the car are maintained the way they originally were. The performance based parts are also available them to ensure that your car still rides with pride. To assist you with choosing the right part or to clarify any doubts, their team of professional tech reps are on their toes to help you out. Their services are not just limited to before sale, even after buying the product all your queries will be taken care of with same sincerity and promptness. To make your shopping experience better, the company has provided an easy to operate site where you can simply put the details of the year and model of your car and a customized list will show you the parts meant for your model only. This saves your time of navigating through the entire site and searching for suitable parts. With experience and expert support system, Eckler's is making car restoration process a lot easier than ever thought.