Learn More About eatstreet.com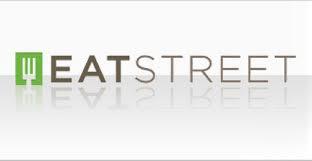 For those that are busy and on the go, planning meals can be exhausting. No one wants to come home from a tiring day with family, friends, or at work and have to stand in front of the stove cooking a meal that will be eaten with eyelids half closed. But, in these moments, sometimes even grabbing fast food can seem like an effort in futility as getting in the car and driving to these venues can zap what little energy is left, especially if the restaurant is already closed for the night. Eatstreet was created as a way to bridge the gap between having to worry about dinner options and actually getting the food in the rightful—and hungry—buyer's belly. Eatstreet is making ordering local all the more possible and popularEatstreet is an online platform that allows individuals to order from their favorite local restaurant all through a friendly and internet-based user interface. Individuals in Eatstreet communities simply have to enter their address and see which restaurants in their area are a part of this growing network of Eatstreet eateries. Those establishments that are open and accepting delivery and takeout orders at the time will be displayed on the screen. Their demographic information and details on whether or not the particular restaurant will deliver are all clearly displayed. That gives the user the opportunity to choose which restaurant that they want to order from and make the call more quickly, saving precious and valuable moments from being wasted. More than just another site that provides restaurant lists, Eatstreet goes one step farther in giving the hungry buyer control. Once the returned results list is provided, the returns can be further narrowed down.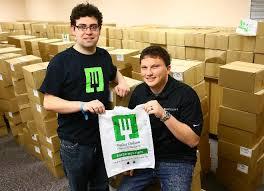 There is a section on the right hand side of the screen that allows individuals to choose the type of food that they want through a keyword filter or to sort the restaurants in the appropriate way for their needs. For instance, a user can sort restaurants by name—alphabetically—or by price. They can go even further in narrowing down the search to takeout or delivery restaurants only, those that have rewards, or even outline those restaurants that are different than their normal Eatstreet choices. This helps to make a list more than just another restaurant list but, rather, a functional one. For those that want to earn while they eat, this is possible through Eatstreet. Eatstreet users will start to see different rewards points on their account with the more orders that they make. That means that the site will give something back to the customer who uses their platform to identify more food options for their life and will give special deals and promotions to those interested. As such, it can be amazingly beneficial to choose Eatstreet for all delivery or takeout needs. Eatstreet also believes in customer transparency. That means that they allow users who work with or have bought many times from a restaurant to leave their story. Whether it was a bad dining experience or good, these reviews can be very beneficial in helping new consumers or restaurant eaters to better make their selection in food choices. It can also save time and wasted money. For those consumers that are on the go, the Eatstreet company is fully accessible through their network of different online options. They have different choices in application download because they have an app that is compatible for both iOS and Android based devices. This means that users with all types of technologies can use the Eatstreet system with ease. This is also a reason why the company has been recognized by both Yahoo and Forbes magazine for its convenience of use.