Learn More About easycanvasprints.com

Having a canvas art print hanging on the wall gives a refreshing look to the area. Be it about the inspirational quote, nature or abstract, an amazing crafted art canvas makes every moment go soulful. Many people love their photos to be converted into a canvas which they can hang on their home or office wall. However, there is a requirement of professional service that can help in converting photos into the canvas. Easy Canvas Prints offers print work with ready to hang and classic semi-gloss finish. Build A Sign the parent company of this site, which is the leading printing and banners, offers easy canvas printing solution. The buyer just has to choose the canvas size, wrap thickness and upload the picture or art for a personalised canvas print of his/her own choice. With a few steps and professional assistance, you can easily convert the photos into canvas prints. This Austin-based company also offers customization of the canvas as per the design and frame required that will suit the area and wall of your home and office. Moreover, with every canvas design and print, you can save money easily. Every canvas with a variety of designing option gives an appealing look that can be hanged on the wall. High quality printing looks great and captures the attention of the person entering into your space. Easy Canvas Prints offers different design options under different options according to the pricing, size, colour effects and retouching. There are different canvas options like wrap depth, display options and border options. Under colour effect options- Black & White and Sepia and for canvas retouching, there are different options available. Each canvas carries a different price range and is created by professional editors to get the best result. The site also offers major retouching for images which need an exclusive look.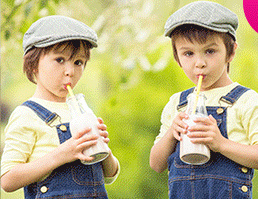 With advancement in technology and creative thoughts, people can get printed canvas in different forms. Easy Canvas Prints now offers photo blankets that you can carry along on a trip. From picnic Fleece blanket to snugly velveteen blanket to the classic woven blanket, customers will get the highest quality of printed blanket that can be used as great memories for long years. Among all, Velveteen is highly recommended because of the soft material used. For kids, it gives a warming sensation on cold winter nights. It is among the plush and cosy options available on the site. You can even go for Woven options that give a classic look. Moreover, it compliments any room. You can now create canvas prints for pets, kids, family, and vacation and even for a wedding. Customers can check out from different categories like canvas pictures, prints, cheap canvas prints, gallery-wrapped canvas, and photos to canvas and photo gifts. If you want to gift your loved one a memorable gift that they can look at every time while entering the room space, then check out the photo gifts where the canvas photos are converted into prints. You can now avail for the Gift Card that is redeemable by the owner upon the purchase of any canvas print. Using this card, the user can check the balance available and shop accordingly. Like the Build A Sign, this company has a strong foundation of community that allows the customers to contribute towards the society. The Giving Program is the best way to create an impact on NGOs across the country. The Easy Canvas Prints has a list of ideas that can help the user to create amazing canvas prints. From wedding to pets, turn your digital images into work of art. The website also offers users to earn money by joining as an affiliate. By becoming an affiliate, you can earn 16% commission, promotions and season sales and banner ads for advertisements. Creating memories in the form of images is really the best way that can be preserved for many years. You can have a look at them even after a few years and bring a smile on your face. Moreover, hanging the canvas print on the wall of your home or office will really create a positive mood all around.