Learn More About easybook.com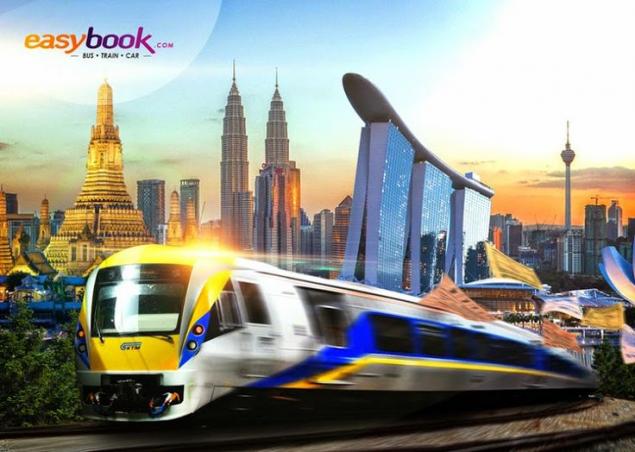 When you plan a holiday, a large part of it includes buying tickets for conveyance. Planning your itinerary becomes easier if you can buy the tickets online. Easy Book provides you with a proper solution. With Easy Book, you can be instantly connected to 17,000 bus routes across Thailand, Malaysia, Singapore and Indonesia. The best thing about Easy Book is that you have convenient and guaranteed bookings on KTM train tickets, coaches and rental cars. There are 150 bus operators to choose from for online booking. And if you have a smartphone, then you can speed up the entire process of booking tickets through the mobile app. To make your journey smooth, Easy Book offers detailed information on bus terminals. You can easily avail the tickets for any destination of your choice in Malaysia, Singapore, Thailand and Indonesia. You can complete the booking process in three easy steps. First you need to search and select your trip, then you need to make the booking and pay the money and lastly take a hard or soft copy of your ticket so that you can travel without difficulty. More about Easy BookEasy Book was started in the year 2005 by two students who wanted to book tickets to Malaysia. They wanted to travel by bus and wanted an easy way to book the tickets. It was a rainy day and they waited in a long queue without the surety whether they will be getting any tickets to their destination or not. They wanted to make booking tickets easy for one and all, and came up with the solution of a one-stop platform which will sell tickets in South East Asia. This entire method of online booking would ensure that they can search tickets for bus, train, car, local ferry and tour tickets and book it without any hassle. There would be minimum energy involved and all the tickets would be booked without much difficulty. Easy Book has its headquarters in Singapore and there are 5 regional offices in Malaysia, Thailand, Singapore and Indonesia. Easy Book has partnered with 150 bus companies to cover many routes in Malaysia, Singapore, Indonesia, and other destinations in South East Asia. From the year 2014, Easy Book has started a car rental service which offers bookings in Thailand, Indonesia, Malaysia and Singapore. For local tours, you can also contact Easy Book.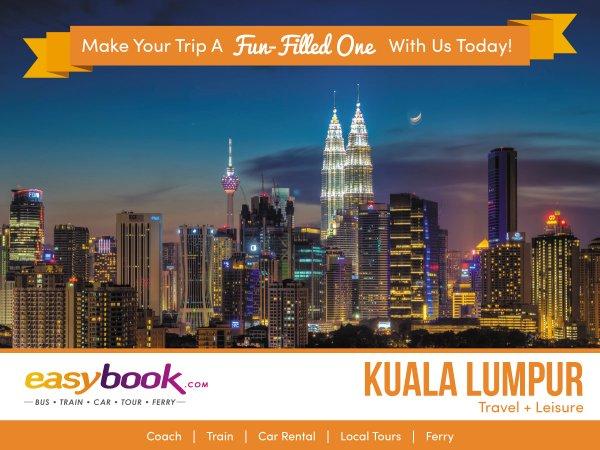 Why should you book tickets through Easy Book? The best thing about Easy Book is that you can buy tickets for all your destinations in and around Malaysia from one platform. This means that you can plan your travel without looking for numerous agents, and going to a number of places to book the tickets. With three easy steps, it is easy to book your tickets. If you want, you can also simplify the process by checking out the various deals. With the help of an app, travelling has become easy and simple.