Learn More About easy2name.com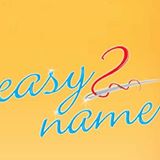 Easy2name was founded by Melanie King in 2010 in Hampshire as a way of keeping track of innumerable household items, mainly clothes and belongings. Over the years, many products have been added but the original waterproof, dishwasher proof stickers are still the best sellers. In its early few years, Easy2name was a true cottage industry operating from a spare room. But as business increased, it was relocated to buildings on a farm. Easy2name sends labels to all over the world with a guarantee that all its products will be as expected. They have a fund-raising scheme which now supports over 3500 groups who receive 20% cash back on the orders they place. The team at the office is loyal and dedicated, believing in what they do and enjoy the work they have.
Customers can call the office or use the live chat option to talk to a team of friendly ladies of the customer support staff who do the best they can to help you. A lot of the range of labels can be sent to you the very day you place the order so you can definitely call if it's urgent. The tag line of Easy2name is "you name it –we label it" and that's exactly what they do.
The stick on Name Labels is the best for labeling children's belongings as they will survive the dishwasher, microwave and the freezer. You can choose from the original stick on labels in plain colors or fab and Funky's for a wonderful range of colorful designs. Allergy Labels can be personalized carers of allergy sufferers. Date labels are perfect for those who are organized and practical and these are good for pre-made food which you put in the fridge. There are also Room Easy stickers which help you personalize your child's room. Growth chart stickers can also be found here. They are easy to apply and remove.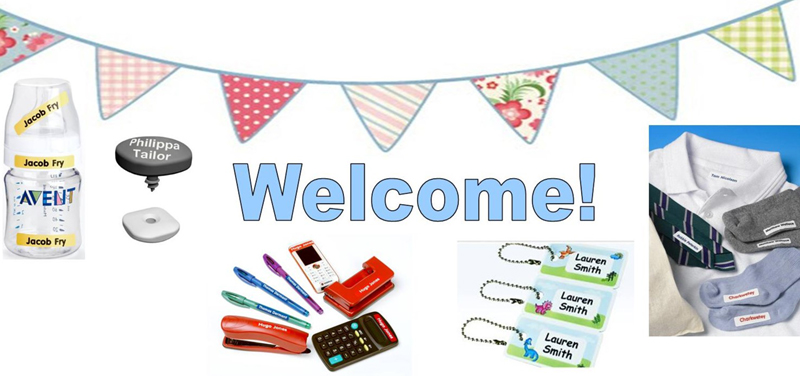 Iron on labels start from Printer Iron On name tags, Iron on woven name tapes, fab and Funky Iron on labels, letter transfers, large letter transfers and Iron on woven name tapes with special colors. Sew on labels are renowned for their long life, many kinds of sew on woven name tags in various different styles and sizes are there for you to choose from. Custom and bespoke woven and printed name labels ideal for businesses, companies and artworld logos are available as well.
The Easytag system is a fast and easy way to label your kids clothes including items of loved ones if going to a care home. There is also the option of the StickyEasy label which adheres to the care label. Easystamps is a clothes name stamp having different motifs which you can personalize with your name. starter packs are perfect for your child when he starts attending school or nursery. Shoe labels are available to make sure expensive footwear does not get misplaced. Personalized bags are perfect for nursery changing bags, shoe bags and day trips. There are also embroidered book bags. Bag tags and luggage straps are ideal for those on a vacation and for school trips. There is a fab and funky range of wristbands that your child will wear with delight and also put your mind at ease. In addition you will also find Dog Leads and collars as well as personalized pencils which look extremely cool and trendy.