Learn More About dotti.com.au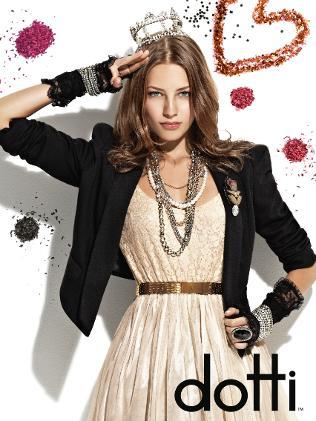 Dotti is a fashion store formed with the aim of providing trendy and classy clothes for women. This fashion clothing line was formed by Raymond Levis and Linda Bowen in 1981 at Sydney. The success of the store resulted in expansion of the Dotti stores to Melbourne. Dotti chain stores joined with The Just Group to enable the company to reach more customers in New Zealand and Australia. Within a few years Dotti expanded from having about 10 stores to opening its 100th store in 2009. The store has diversified their products by not only providing women dresses but also providing gift cards, shoes, jackets, jeans, shorts and skirts. Need a unique accessory to match with the dress, trouser or shorts? Shop online on the Dotti store to get fashionable and unique accessories such as sunglasses, bags, socks, belts, scarves and tights. Maintain a trendy appearance by shopping on the Dotti website. The easy navigation on the website ensures faster return to the entire Dotti store making it easier to view a wide variety of products. By buying products from the website, they guarantee fast delivery and special offers. Stay updated on the latest arrivals, discounts and give away by connecting with Dottie on their various social sites. Facebook, twitter, Youtube and Instagram provides the perfect platform on which to stay updated on what Dotti has to offer. Do you need help finding a particular dress or accessory? Dotti provides the latest looks and hottest offers to ensure that customers always get what they desire. In addition, register on the Dotti website and get 30% off on the next purchase.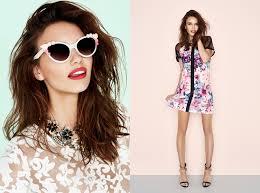 Dotti also makes it easier for customers to buy their products using available methods of payment such as credit cards, Dotti gift card and PayPal. Payments for a particular purchase can be split between PayPal and gift card or credit card. This makes it easier for customers to buy products without having to worry whether their credit cards have reached their limits. Get the perfect and unique gift card by choosing a variety of gift cards on the Dotti gift shop. The gift cards come in a variety of colour, size, design and prices. Gift a friend who loves scented candles by getting for them unique candles on Dottie. Get to choose from a viva la floral candle, small watermelon candle to a rose gold coconut candle.Whether it's a party, graduation, wedding or any special events; Dottie has the perfect dresses to suit every occasion. Shop on the Dotti website and choose a variety of dresses such a day dresses, maxi dresses, shift dresses and party dresses. Create an account on the Dotti web page to get 30% discount on all full prices including free delivery on orders worth $90 and above. Purchase clothes, shoes or gift cards from Dottie online to access special promotions which are only available through online purchases. Need help finding the right shoe, dress or colour? Use the search product button on the Dotti website to access the specific product. Alternatively, click on the how to shop option on the website to get detailed steps on how to look for a specific product and get the correct steps on how to buy the product from Dotti online store. In case of further inquiries contact the online customer care team who will provide the necessary information. Sign up for the Dotti newsletter using the correct email to become a Dotti VIP and be the first to get information on fashion trends.