Learn More About doittennis.com

Finding proper sports equipment is never easy, especially if you play regularly and have great need for constant equipment changes. People at Do It Tennis decided to make a lot of tennis player's lives easier by constructing an online shop that sells everything they could ever need at affordable prices. The way they see it, training and constant psychological and physical are more than enough for tennis players, and they shouldn't have to worry about equipment in addition to all that. So they built a highly efficient and user friendly online shop with a huge catalogue of tennis supplies. People who work in Do It Tennis are all tennis enthusiasts themselves, and know and understand the needs of every player. That's why the company is successful in providing top tier equipment to tennis player's homes for a number of years. They have a store in Santa Fe too, and sell their products both there and online.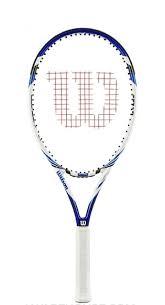 For people who might be new to tennis they have an extensive Buyer's Guide. It is very helpful, since it contains the glossary of tennis related words and phrases, advice on how to pick your racquet, what kind of junior racquet to get for your young ones, and how to equip your tennis terrain as well. All of the professionals at Do It Tennis are more than glad to help with these and many other questions you might have; all you need to do is send them an email, call their phone number or leave a comment on one of their social media platforms. Website is easy to browse too, all the items are separated by different categories so you are bound to find what you were looking for pretty easy. Besides equipment they offer training by numerous tennis professionals who have been in the game for a long time and know all the ins and outs of it. Special knowledge center lead by tennis coach LaRue Cook is the place where you can get all your information in one place. There you will be able to learn how to rate yourself using the NTRP ratings system so you could choose a racquet that suits you better and find other players who math you skill level. If yout order exceeds or equals 99$ shipping is entirely free for everything but court equipment, tennis ball cases, tennis tubes, ball hoppers and ball baskets, stringing machines, posters, Ace Authentic collectibles, the Hit-A-Way Pole and select other items. Payment options are all very secure; you can use PayPal, Master Card, Visa, Google Wallet, Discover Novus and American Express. If you are a tennis enthusiast or want to begin your tennis training, register an account at Do It Tennis and begin enriching your life with this sport. Even if you don't enjoy the sport per se they still have a multitude of apparel items that you might want to take a look at. Making an account is easy, do it now and bring your tennis skills to the peak with Do It Tennis!