Learn More About dl1961.com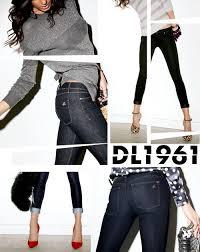 DL1961 is one of the most prestigious brands of denim jeans in the United States. They offer the best for men, women, and kids. With the excellent quality of its products, DL1961 remains to be one of the top options for jeans. Celebrities such as Selena Gomez, Victoria Justice, Rihanna, and Halle Berry are just some of the most prominent people in DL1961's list of satisfied customers. Founded in 2008, the brand's original name was Denim Limited. Later on, the name was abbreviated as DL. 1961, the birth year of the owner, was also added; thus, creating DL1961. Today, the company is based in New York City to cater to its vast client base. Despite the very competitive denim industry, DL1961 remains to be one of the market leaders. According to Sarah Ahmed, Director of Marketing and Brand Promotion, DL1961's competitive advantage is the fabric used to create their jeans. The fabric, XFIT LYCRA, is a type that prevents the jeans from sagging, bagging, and losing shape. Moreover, the comfort that this type of fabric lets the user experience keeps the customers coming for more. The jeans literally adjusts to the body type of the user to let him move freely. Indeed, DL1961 promises class and comfort.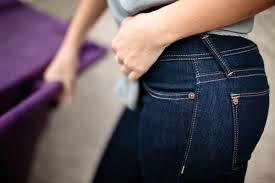 Apart from comfort, DL1961 assures the trendiness of their jeans. They are known for the diverse colors of their jeans. According to Ahmed in an interview, the company conducts extensive reports and researches to come up with the next colors to introduce. They also visit fashion shows and other events to benchmark and to identify which colors are "in". With these studies, they can apply the colors and make them blend with their jeans. DL1961 also copes with the trend of electronic commerce. Apart from accounts in Instagram, Facebook, Twitter, and Pinterest, they have the website, www.dl1961.com to cater to international clients who do not have access to their stores in the United States. The website is a convenient medium for users to get to know DL1961 more. As a man, a woman, or a kid, one can go to pages and browse through various styles of his/her category. Sorting tools are as follows: Fit is for those who love the bestselling style of DL1961. A user is also able to choose what particular fit jeans he/she wants. He/she can purchase tampered, skinny, slim, or casual straight. Fabric is for those who are very meticulous with their comfort. DL1961 offers their innovative fabrics for customers to choose from. Leather, DLX, XTWill, and dlpro are just some of the offerings. Lastly, a specific category fro women's jeans is body type. Given that women are more conscious of their body types more than men, they have to match the jeans that they buy. Indeed, DL1961 is one of the most sustainable jean companies today with its strong marketing and innovative research and product development. Be sure to check them out and truly enjoy their high end selection of denim.