Learn More About deramores.com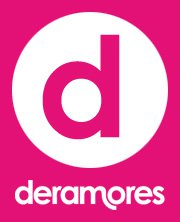 Deramores is an online knitting & crochet store.Stocking the biggest range of knitting yarn & wool, patterns, needles and other knitting and crochet supplies, Deramores has become a brand now. It provides highest standard of choice, value and service.It feels great when you know you can turn some ordinary stuff into something unique which can be worn out with joy. It is exciting to work with hands as it gives way to your talent which everyone, your family and friends, appreciate. Deramores is also a mix of learning which is involved from choosing the right material to how to work with them. Knitting is a challenge and to help you create your own stuff, Deramores brings to you beautiful selection of knitting yarn, patterns, needles, crochet supplies, amazing set of accessories and other knitting tools. With everything you want to knit, under one roof, Deramores inspires you with its amazing offerings to transform your ideas into a 3D garment, a toy and more.
Founded in 2010, Deramores has been unleashing the hidden knitters and crocheters, making them discover their talents. Passionate about stocking wide ranges of yarn and patterns in the UK with over a lac items from the most leading brands, the company also produce its own award winning yarn range. Whether you are a beginner knitter or an experienced one in this craft, Deramores ensures that you get right knitting yarn to start with your new project. The brand has also to offer knitting wool and crochet yarn inclusive of cotton, silk, wool and bamboo that make perfect hooky projects. Deramores being an online knitting retailer has to see to your needs and expectations and that's why it supplies the entire ranges of all the big brands such as Debbie Bliss, James C. Brett, King Cole, MillaMia, Patons, Peter Pan, Robin, Rowan, Sirdar, Sublime, Stylecraft, Twilleys and Wendy. The exclusive knitting pattern range contains a comprehensive selection of knitting patterns in various designs and styles which can be adorably knitted for baby outfits, warm jumpers, stylish cardigans and much more. If you prefer to work with crochet, with Deramores you can find crochet patterns for your next project.

Deramores works as a team to cater to your needs attempting to compliment your talents. It ensures value creation by friendly customer service to serve you best of all. Books from popular knitting brands are a great way to help you get a selection of knitting or crochet patterns. The company also has books in its stock that contain designs from big designers such as Debbie BlissandJean Greenhowe which can help you learn some great tips and tricks to play with the material thereby polishing your skills and techniques. Deramores believe that it is crucial to work with correct needle for any project to be successful therefore it stocks everything from single point and double point needles to circular knitting needles and knitting needle sets that in several different materials including metal,bamboo,plastic and wood.
The brand can make a perfect gift for all occasions from Mothers' Day to Christmas. Make Deramores your knitting partner now and take up a new project!