Learn More About dell.com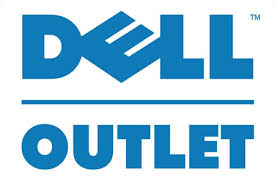 At the age of 19, Michael Dell founded PC's Limited with $1,000 and an innovative vision for how technology should be manufactured and sold. In 1984, as a pre-med freshman at the University of Texas at Austin, Michael started a new computer business under the name of PC's Limited. He left his dormitory at the end of his freshman year to dedicate all his time for the growth of his business. Next year, he designed and built his first computer system, the Turbo PC, featuring an Intel® 8088 processor running at 8MHz, a 10MB hard drive and a 5.25" floppy drive. In 1986, Dell unveiled the fastest PC of the industry — a 12MHz, 286-based system — at the Spring Comdex trade show, and just a year later, it opened its first international branch in the UK. Dell is very serious about ramping its solutions skills and capabilities with organic and inorganic investments in intellectual property and talent. By 2011, the company had its best solutions portfolio ever and celebrated the highest single-year revenue recorded ever.
Being a private company, Dell accelerates its long-term expansion idea and implements it with a single-minded purpose on customers. In 2013, Michael Dell and private equity firm Silver Lake Partners bought back Dell from public shareholders to increase Dell's soultion strategy and to focus on the innovations and long-term investments with the highest customer value. It continues to invest in Dell's strategy with the acquisition of award-winning enterprise cloud management software and services provider Enstratius. Dell is No. 1 in worldwide PC monitor shipments for the first time in six years. The new PowerEdge VRTX boosts up industry awards including 'Server of the Year' by PC Pro. It is a cloud-in-a-box that brings enterprise-class tendencies to small-scale and remote businesses and offices. Dell launched a brand new, customer-inspired tablet family—the Dell Venue. It took a long-term view of corporate social responsibility with Dell's 2020 Legacy of Good Plan – an ambitious set of social and environmental goals to upgrade its own products, processes and communities and aid Dell's customers and partners make theirs better.
In 2014, a year after privatization, Dell was the fastest growing, huge integrated IT Company in the world with the increase in its revenue outpacing the market growth. Investments in the strategy continued with the procurement of data analytics leader StatSoft and breakthrough enterprise innovations like the 13th generation of PowerEdge servers and FX Series merged the infrastructural solutions. Dell is the global storage leader in total terabytes sold and has set the new industry standard for value with the SC4020 All Flash Array. Its corporate responsibility leadership has global accolades with the Keep America Beautiful Vision for America Award, Accenture Circular Economy Pioneer Award, and a spot on Ethisphere Institute's list of the World's Most Ethical Companies.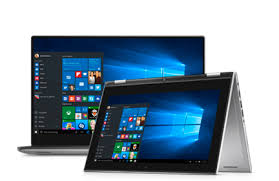 In the year 2015, Dell announced its biggest strategic investment of the time since it wanted to procure the EMC. The combination of companies made Dell a global enterprise solutions powerhouse. Bringing new things in its business drive brought 12 consecutive quarters of PC share gains and led to its best performance ever at the Consumer Electronics Show. Products like the XPS 13 and Dell UltraSharp 5K and curved monitors got it more than 50 awards and recognitions. New highs of Customer Satisfaction Rates were achieved as customers felt the effects of their singular focus as a private company. Since 2007, Dell recovered more than 1.4 billion tons of used plastics and became the biggest recycler of e-waste by utilizing to make new PCs.
Dell led enabling standards and technologies through industry groups and strategic partners. It partners, instead of competing, with the top-notch industry technology suppliers. These partnerships gave them a uniquely broad viewpoint on future computing landscape. Since the first Dell PC was introduced in 1986, Dell has continued to tailor the industry by making innovations and drawing critical developments in home, small business and enterprise computing. It gathers customer requirements via reviews, comments about Dell on social media and customer interaction sessions and then meets them. It maintains strong internal development capabilities and uses them to meet customer needs.www.delloutlet.com