Learn More About dailysale.com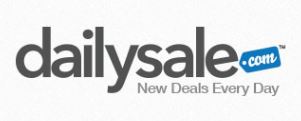 We all want a good bargain on anything we buy. We all want to have the best things in life with the most affordable prices too. But not every shop or store or website wants that to happen. For DailySale.Com, it is a promise for all those who dare to dream since 2009. DailySale.Com is one online shopping experience that will give everyone an astonishing 50-90% discount on ANYTHING and EVERYTHING they buy from it. Your one stop shop for all sorts of products and goods in high demand. Why fork out all that extra cash by going to the mall to buy something you can get at unmatchable low prices and delivered to your own doorstep?
Thousands of items available with great discounts catering to Men, Women, and Children. Be it trendy watches, tablets and smartphones, smart garments for improving your health and posture, to even impressively designed jewellery, DailySale.Com has it all. Just sign up for your free DailySale.Com and buy the exact product you want and need. But hurry! Each sale on lasts only 24 hours! You might be thinking of buying something when you realise its already gone and bought by someone else.
But don't worry. Everything you see comes and goes quickly, yet DailySale.Com ensures that each day brings a fresh sale for all those eager shoppers who want a bargain they cannot refuse.DailySale.Com closely follows internet trends to find the products our customers want and need. We have been working closely with our suppliers for over a decade to guarantee one of the lowest prices, on the most in demand products. And because we all want people to consider us their main place to shop online,new customers should also watch out for our free promotional offers for many valuable products on DailySale.Com.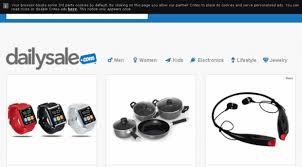 That's not all. We listen to our customers, and consider every order a privilege to fill.Most of our orders include free shipping to anywhere in the United States with 7-14 business days' time period to process and deliver your order. Having double thoughts about your order? You can always cancel before your order is shipped. Our customers buy from us knowing that they will be paying one of the lowest prices, with a full 30 day return and replacement policy. We make sure every shopper is fully satisfied with their DailySale.Com experience and comes back for more.
So sign-up to DailySale.com and let our insane sales make the bargain buyer inside you come out and take control without even leaving the house!
For more information and latest deals visit us at:http://www.dailysale.com/