Learn More About cymax.com
Cymax is a privately owned Canadian online retail store that deals in home and office furniture. It is considered one of world's foremost retailers, with large revenue and a dedicated client base. Cymax is located in Vancouver, Canada with the majority of their bussines being conducted with United States.

The company was founded by Arash Fasihi during 2004, and was an audio-video furniture web site in the beginning. Arash soon realized the selection in local sores was scarce, and that he could utilize the strong marketing opportunity he found by offering a large selection of furniture to the consumers who preferred to shop online. At first the website sold TV stands only, but quickly started expanding their offer to all kinds of furniture items and products. Later on, Cymax started selling other items too, things like fireplaces, houseware, home décor accessories, and consumer electronics. At the beginning all these niche sites were separate, there were 115 of them, but since then they have been merged into one website that sells it all. After the websites got consolidated, Cymax quickly became the leading online retail store that deals in furniture in the entire region. Their success comes from the fact that there is a huge selection of quality goods available for you at just one click of a button. Since every room in every home is different, finding the right piece of furniture can be a real hassle, with driving from one store to the other and picking the right piece. If you use Cymax, you won't have similar troubles since the entire process of selection can be done from the comfort of home. Browsing Cymax's website is easy, you have a large number of categories and a special part where all the sales are listed. Once you decide what you want to order, you can place the items in a virtual shopping cart and pay with your card through entirely secure channels. After that, all you need to do is wait for the delivery people to unload the furniture you ordered directly to your house.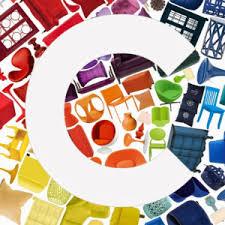 Cymax will show you the estimated delivery time with every order you make. Since then you will always be able to track you package and check on how long it will be until it arrives. If some sort of unplanned difficulty emerges, Cymax will send you an email notifying you of it, along with a new estimated delivery date. Their customer service is excellent, and they are always ready to assist customers in any manner requested. Customer satisfaction is their number one priority, and they work hard to maintain a dedicated client base. All the merchandise Cymax offers comes from top tier furniture manufacturers from around the world. Every single item you can find in their catalogue. If you end up being unsatisfied with your order, you can contact Cymax by either phone or email. If you need a replacement, log into your account and fill out a request form that's available in there. Their Replacements Team will contact you within 5-7 business days.