Learn More About cyclingexpress.com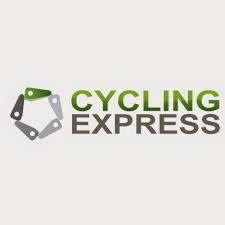 Cycling Express was created by an Australian group who had a combination of 20 years of experience sourcing and working on high-quality products around the world within the bicycling industry. They are fans of cycling and they always have been. Not only do they ride but they are in love with the high-quality bicycling gear that they sell too. Their goal is to help their customers receive the satisfaction they are looking for in regards to cycling equipment. For over eleven years, they have been able to create great relationships and become a huge wholesaler, distributor and retailer in the cycling industry. They give their customers the power to shop from once cycling shop internationally. Whether a customer is looking to get a new bike or whether they just want to look around to find the best bicycling gear online today, they are in luck when they shop over at Cycling Express. When Cycling Express was founded during 1999, they started in a garage in West Ryde, Australia. Their actual store and warehouse began in 2000. During 2002, they started their second warehouse that was open to the public of Canberra, Australia. During 2003, they had another warehouse opened located in Melbourne, Australia. During 2004, they sold their products to many independent bicycling retailers and they started the Azzurri bicycle brand. During 2005, they were able to start the global trading office in Taiwan. Finally, in 2009, they were able to start distributing throughout the Asian bicycle network and in 2010 they stared creating the concept of Cycling Express. That concept focused on offering the best bicycle part brands at the best prices worldwide. During 2011, they started selling their equipment and parts online at CyclingExpress.com. During 2013, they relaunched their site after making many improvements to it.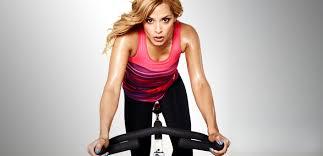 Their Cycling Express has offered many great merchandising products to their customers. Some of the many products that they have offered include bikes & frames, accessories, clothing, nutrition, components, tools & maintenance, running & triathlon, training & computer products and many other products too. All of the products that they offer to their customers and potential customers are made with great quality and precision. They make sure that they are at the top of their game in the bicycling industry at all times. Customers don't have to wonder about what they best bicycling products are for them because the customer service representatives at Cycling Express are there to help. They offer the best advice and they help customers to get the products they deserve. They will answer any questions that their customers have and everyone can even sign up for their email newsletter too. Don't forget that they can also be found on their Facebook page, their Twitter page and also on their YouTube channel as well. Their customer service is really the best around.Whether someone is looking to fix up a bicycle or whether someone wants to get the right things that they need to have a comfortable bicycling ride, these products are going to be found at their Cycling Express shop. Some of the many things that customers are able to get from their company include road bikes, single speed bikes, folding bikes, kids bikes, bike frames, light sets, bottles, bike bags, wheel bags, jackets, shorts, shoes, pre-exercise nutrition products, recovery nutrition products, bottom brackets and cups, brake cables, handlebars, bicycle wheels, floor pumps, bike stands, compression tops, insoles, swing trainers, GPS, and so much more. Getting the best bicycling products out there is done quickly and easily when shopping over at Cycling Express. Whether a customer is looking to get a new bike, fix up an old one or just get what they want or need for a bicycle, they can do all of this and more at Cycling Express. They offer amazing customer service. Want to find a bicycle that will be comfortable? Want the bicycling gear that will go with any bicycle out there? Get to their Cycling Express Company and shop for high quality bicycles and gear today!