Learn More About ctrip.com
Ctrip International Ltd is a Chinese company providing travel services including accommodation reservations, corporate travel management, transportation ticketing and packaged tours. It was founded in 1999 by James Liang, Neil Shen, Min Fan, and Ji Qi and based in Shanghai China and is incorporated in the Cayman Islands. In 2009 and 2010 Ctrip expanded into Taiwan and Hong Kong by investing in ezTravel and Wing On Travel respectively. This influenced the expansion of its services to cover Taiwan, Hong Kong, Macau as well as leading destinations throughout Asia. It expanded to North America in 2014 when it invested in ToursForFun.com. It has a network coverage that includes 1,000,000 hotels in 200 countries worldwide, so you don't have to get worried about your accommodation while travelling. Its air ticketing products cover six continents with 5,000 cities.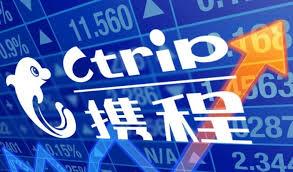 If you are thinking about travelling and you have any query, you can contact its customer care team that will offer you dedicated service, helping you get help fast. It has a 24 hour customer care centre and a toll free telephone number. Its services are offered through advanced transactions and services platform which includes mobile apps and websites. The Ctrip booking platform includes air, train, and long-haul bus ticket services. It also provides vacation packages and guided tour booking that cover popular destinations around the world. The services offered on destinations include car rental, insurance attraction tickets ground transportation and visa services, reducing significantly the travel expenses and minimizing risk while travelling. Ctrip's corporate Travel Management Business Unit helps corporate clients to reduce travel expenses by managing their travel needs.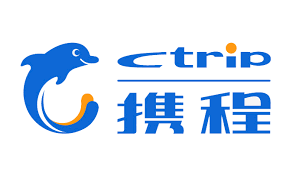 Ctrip also offers travellers using their services, promotional deals such as cheap hotel reservations and car rental services that all travellers can take advantage of. Be sure to surf their website and view all these offers and discounts so that when you are ready to travel you can use these offers allowing you to save while travelling. Use Ctrip mobile application for a quick access to their services and have a chance to explore Asia. See Asia's majestic and beautiful sceneries and enjoy travelling across Asia and experience the friendly people through Ctrip.If you are planning to travel and you are unsure how to go about it then contact its customer care team for comprehensive help. Their customer care team is always ready to help 24 hours a day. Log in to their website and search your destination and book your ticket, it doesn't matter if you are travelling alone or in a large group Ctrip has got you covered on the ground. You can minimize travel expenses by having to arrange and book everything before you travel. Be sure to follow Ctrip on social media sites so that you don't miss out on special offers. Get connected with Ctrip on social media sites such as Facebook, twitter Google+ and Pinterest for latest information that will help while you are travelling around the globe.
ctrip.com Social Media
Follow Ctrip on Facebook for the latest information about their services. Connect with them for a chance to receive offers. There are a number of posts that will keep you occupied explaining all about Ctrip and the various packages that they offer.
Google+ is the best platform for you to connect and share with Ctrip, follow them and receive news on new offers and discounts for when you are travelling. Be sure to read their posts for more information about their destinations, their services while you interact with their customer care team.
Follow Ctrip on Instagram for more information on their services. Use the @ctripcom or #ctripcom handles so that you can share with Ctrip. There are many photos of their leading destinations and also videos that will show hotel rooms and the surrounding locations. So don't wait get SignUp on Instagram for the latest that Ctrip is offering and get inspired.
If saving photos and pinning them is more of your thing, then sign up for the Ctrips Pinterest page for the latest photos on their services. Get to see photos of the leading destinations on their routes and also get new information about their services. There are lots of photos that will get you inspired and wanting to travel their leading destinations.
Twitter offers the best place for you to follow new happenings on Ctrip. Get to connect with Ctrip for latest offers and also share your experiences with the world. Receive news and offers from Ctrip with the #Ctrip hash tag.
Get more information on Ctrip by subscribing to their YouTube channel, view the video uploads on their channel to get to know if there are offers from Ctrip. There are numerous of video that are sure that will keep you occupied while on their channel.