Learn More About crumpler.eu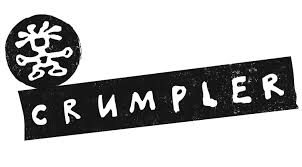 Crumpler is a premium producer of neatly designed bags of all categories. While the product name may lack rhyme and reason, their design approach is anything but random. Along with the design, the company buts a lot into the build quality as well. All exterior fabrics are purpose-chosen for durability and waterproofed on both sides; wheels and wheel housings are designed to fend off gravel and dirt; zips and handles are made to withstand constant use, as well as contoured for comfort; and inside a Crumpler bag you'll find the right number of right-sized pockets in all the right places. The company goes to such lengths because they believe true luxury is the absence of problems.
The company was formed in 1995 when an aspiring boy, with the help of his grandma and later a parachute maker learnt to stich a bag strong enough to hold all of his belongings. The strong bags became an instant hot in local markets and a Melbourne bike messenger company ordered some of the first bags for their riders. They loved them not just because they were strong, but also because they could open and shut them without taking them off. Melburnians started noticing these brightly Coloured messenger bags and wanted a piece of the action. They followed the trail back to the Crumpler workshop in Flinders Lane, sales picked up and the company grew. Whether for better or worse and it was often worse, Crumpler worked it out for themselves, they found their own way with their own struggle and that's what makes them different. New bag designs in the current pattern room still sit next to the original messenger bags. Their principles remain the same: simplicity, a willingness to experiment and a determination to make the best bag possible. Crumpler bags were supposed to be tough always and even today they offer a lifetime warranty with their offerings. If your Crumpler bag fails as a result of defective materials or workmanship under normal use while you remain the bag's owner, they'll repair or replace the parts without nay questions. Just drop your bag off at a Crumpler Store or submit a repair enquiry using their contact form. However, If they reckon the fault occurred as a result of 'abnormal' usage, they'llcontact you and obtain your approval to repair the bag at your expense. Crumpler warrants to the original retail purchaser that the zippers, buckles, and bindings on our products will be free from defects in materials or workmanship. All other components will be free from defects in materials or workmanship for as long as the original purchaser owns the product. If one of their products fails during the warranty period due to a defect in material or workmanship, they will repair or replace the defective part if you return the product to one of their AU Crumpler stores or sent it to our repair team, postage paid, together with your proof of purchase.
Their warranty only covers Crumpler product purchased in Australia, New Zealand, Hong Kong, China, Singapore, South Korea, Taiwan, Thailand, Indonesia, Malaysia, Iran, Fiji, India, Philippines, Japan, Brunei, USA and Canada.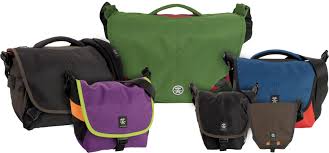 The warranty does not cover damages that result from misuse or abuse of the product. It does not cover normal wear and tear or damages such as abrasion, scratches or fading. The warranty also does not cover incidental or consequential damages, such as damage to, or loss of, the contents of a bag, loss of use, loss of time, or similar expenses.
Through their online store, the brand ships to all major destinations across the world, orders are processed daily Monday to Friday at approximately 1pm and are shipped out the same day. Estimated timeframes for the arrival of your order for domestic delivery is within 3 - 7 days at $6.95 AUD and free for orders over $50AUD. Express Delivery service can also be availed for s shipment within 1 - 2 days, it would cost $10 AUD. International deliveries would cost $40 AUD and take approx. 21 days to reach the destination.
The Company has done great in their field and this is hugely because of the user friendly way they conduct their business with.