Learn More About crocs.com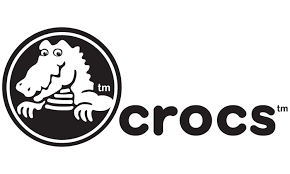 Crocs, Inc. is a leading innovative casual footwear for men, women and children. It offers a broad portfolio of all-season products, while remaining true to its core moulded footwear heritage. Founded by Scott Seamans, Lyndon "Duke" Hanson, and George Boedecker, Jr, the company has been producing some fine comfortable shows since years. They started off to produce and distribute a foam clog design acquired from a Quebec company called Foam Creations. It was originally developed as a boating shoe. The first model produced by Crocs, the Beach, was introduced in 2002 at the Ft. Lauderdale Boat Show in Florida, and sold out the 200 pairs produced at that time.
The company has sponsored many events including the Association of Volleyball Professionals (AVP) Tour from 2006 through the 2009 season. In June 2004, they purchased Foam Creations and their manufacturing operations to secure the rights to the property of foam reign
The company has introduced a new line of shoes in the market and has sold more than 300 million pairs of shoes in more than 90 countries around the world since. Crocs shoes feature Croslite material, a proprietary, revolutionary technology that gives each pair of shoes the soft, comfortable, lightweight, non-marking and odor-resistant qualities that Crocs customers love. The company enjoys being different than the others and encourages customers to "Find Your Fun" in every colorful pair of shoes.
The company has been producing crocs in a variety of styles. Their main manufacturing facilities are in Mexico and China, and contract manufacturers in Italy, Romania, Bosnia and Herzegovina, Vietnam, China and Argentina (Saladillo). They are produced in an array of colors depending on the model. There are more than 20 colors available in the classic styles and other shoes have about four to six different colors or two different colors each.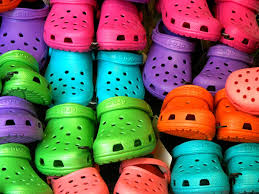 The company prides itself in producing the unique and comfortable designs for the customers. They have earned the trust of people since years and strives to continue doing so. They provide various designs for men, women, kids, and so many other collections.
Crocs has also started to sell fashion accessories as well. Jibbitz are decorations that can be clipped to the holes in the shoes. These clips are specially designed for kids featuring the characters of Disney. The company has also released a line of purses in a variety of colors. Another one of the extensions of Crocs is "Fuzz Collection" with removable woolly liners extend the range into winter wear. In 2008, the company entered the golf shoe marketplace, acquiring golf shoe manufacturer Bite Footwear. A Croc-styled pair of golf shoes, the Ace, was introduced.
The company has always taken extra care of the customers hence their friendly customer service which is available all the time for the customers. Moreover they provide different offers and sales for the customers to enjoy.
So whether you're an adult or a kid, Crocs is a must have in your wardrobe for you to wear around to have a comfortable walk and look trendy as well.