Learn More About crayola.com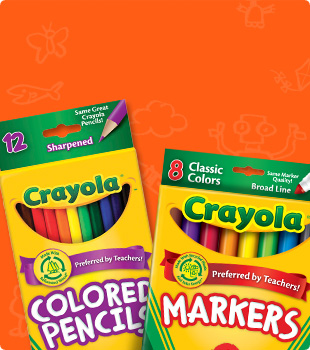 Have you ever thought of buying creative & artistic products online? Welcome to the world of Crayola that will help you access a large variety of crayons and other useful items without actually visiting any store or outlet. This company has inspired children to explore their inner artist and is serving them for more than 100 years. The first Crayola crayons box was made in the year 1903. Cousins Edwin Binney and C. Harold Smith managed to take-over the family business of pigments in 1885. They expanded their reach by offering safe, affordable and high quality wax crayons. Initially this eight crayon box was sold at 5 cents.Crayola brand has never looked back since then and has successfully produced innovative art tools, creative toys and crafting activities that are all aimed at kids so that they can explore, play, discover and dream. In 1984, Crayola became a subsidiary of Hallmark and served as an integral part of Hallmark's development strategies. Crayola has its headquarters in Lehigh Valley, Pennsylvania where almost all the operational activities are carried out. The major manufacturing facilities are also located in this area. The best feature of this website is its attractive interface. You can check out goods such as art kits, easels, chalk and outdoor products. For growing kids, there are colouring books, paper, crayons, markers and colored pencils. You simply need to select the items, place them in the basket and proceed to pay. There is no additional step required to get the items delivered at your doorsteps. There are some interesting goods offered at Crayola which will surely keep little kids interested. Toys, modelling compounds and DIY crafts are the most admired products at this online portal.
What makes Crayola so popular? You can check out the Education section that has lesson plans, art techniques along with videos to help children explore and learn. There is even a section for parents and experts that can help them learn precise tips to guide little ones. Crayola web portal is a perfect place to help your child fulfill his/her creative needs in a comfortable manner. There are special articles and resources that are helpful in discovering crayons and art techniques. You can buy certain goods at discounted rates which makes Crayola a budget store. In order to stay updated about attractive colouring pages, deals and craft ideas, you can sign-up on the website. Email notifications will be sent which will keep you informed about latest goods added on the portal.
Crayola has slowly risen to become the top art & craft online website that has classic as well as modern tools which will help your little one gain a creative sense. If you have any query or issue with the products offered at the website, then immediately connect with the customer care service. You will be guided in a patient and supportive manner to solve the problem. The executives are trained in order to offer supreme assistance and knowledge related to market recycling and Grant Program.