Learn More About crateandbarrel.com
Crate & Barrel opened its doors in 1962 by Gordon and Carole Segal after a honeymoon in Europe that got them inspired about business in America. Their first store was in an old elevator factory on Wells Street in Chicago Illinois. It was targeting home furnishings in the early 60s, they used to buy products from small European factories and sell them to their customers in the Midwest helping them buy products of their choices in their country. To this day, some products of Crate & Barrel are still imported from Europe.

Their second store was opened in 1968 in the Plaza del Lago, Wilmette Illinois, and the third one in 1971 in Oak Brook, Illinois. They also opened their first store outside of Chicago in 1977, Boston, and then in Cambridge, Massachusetts. In 1985, the company had already 17 stores and continued to grow. They began selling worldwide and sent many products through mail order to Germany in 1998. Today, they have over 170 stores all over the United States.
Their first store outside of the US was opened in September 2008, in Canada, since then they continued to spread all over Canada and are planning to open more stores their and other countries. They also opened their first Asian store in Singapore in 2013 and opened a store in Peru in 2015. They are planning to open a new one in Colombia by 2017.
Crate & Barrel has a variety of products including house ware, furniture, and many other types of merchandise.
Their furniture products include living room furniture such as sofas, chairs, tables, TV stands, and benches, also kitchen furniture such as dining tables and chairs, bedroom furniture featuring beds, mattresses, nightstands and dressers, even outdoor, kids and entryway furniture.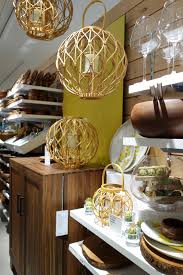 They also offer a wide range of decorative items including candles, candles holders, cases, paintings, wall arts, pillows … whether it is for outdoors or inside the house. Some trendy home accessories are also available such as baskets, sculptures, and office accessories.For kitchens, they offer a big number of products going from simple kitchen decors and styles to electric devices such as juicers, blenders, and mixers. You can also purchase baking and cooking utensils, food storage and trash cans. You can also buy rugs and curtains from their market including outdoor rugs, bath rugs, entryway rugs and door mats. For curtains, they offer a wide choice of styles and colors and also curtain hardware. They have some unique and useful lighting and lamps for tables and desks or outdoors, they sure have a wide range of products, even light bulbs. You can customize your bathroom with more of their products, towels, and other accessories available on their website and they let you choose from a wide range of items to make your bathroom look pleasant. They also offer bedroom accessories, blankets, and sheets that you can add to personalize your bedroom.They also provide organization and storage accessories, bookcases, and storage benches and even food storage and laundry baskets.