Learn More About cotswoldco.com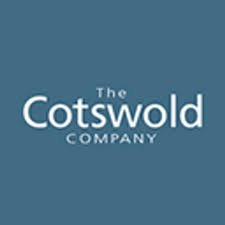 There is a romance about the British countryside. From sloping fertile plains of green, to cosy little huts and inns in the villages, to farms and rustic living. It harkens for a simpler time, away from the mad rush in the cities and the rather artificial stuff inside our homes that doesn't have a personal and natural touch to it. Furniture is where one notices it the most if you stop taking it for granted. Generic, mass produced plastic and metal furniture anyone can buy, but it takes someone of true tastes to buy a piece handmade and handcrafted from wood. The Cotswold Company wants to bring that and more to your home regardless of where you live.
Founded in 1997 and based in Norwich, Cotswold specialises in furniture that has its own personality and character that lasts for many generations. Our free standing furniture and other accessories are perfect for creating flexible spaces that can change as families grow, children fly the nest or tastes simply change. We believe that with the right balance of contemporary function, well established design and the natural finish of oak and pine, you've got a modern classic that will become a part of the family home for years to come. Country inspired living in the modern urban setting sets anyone apart from the rest. Cotswold makes some fantastic pieces for the bedroom, living room, dining room, hallways, kitchen, and offices. Everything from bed sets to tables, chairs, desks, cupboards, dressers, drawers, trunks and more are made with the same love and affection of nature that brings a smile to anyone's face at affordable prices too. We also make and sell accessories like cushions, clocks, rugs, baskets etc with the same attention and care to complement our furniture.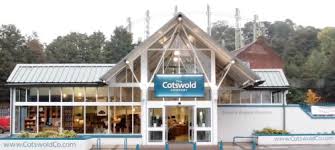 Anyone interested can always order a free Cotswold catalogue to see our inventory and also free wood samples to see what kind of material and finishes we use for our handmade creations. Just register a free account on the Cotswold website, see all our products and services based on type, brand, material, and price, place your order, and pay for it safely and securely through any major credit card. Newly registered users can avail our various exclusive deals and discounts for their first buy on our website. Our delivery services and rates are flexible according to the size, type, and contents of the order you made. For items below £500 and 50kg, you qualify for standard free delivery, four hour window delivery, and small item delivery. For larger orders, we offer the Room of Choice delivery service in which two persons will deliver and set the furniture in the room of your choice at the house with varying options and upgrades also available. You can avail our 14-30 day returns policy in case of damaged items from delivery, incorrect order, or not satisfied with items by contacting us with the issue and then sending them back for a refund or exchange or replacement. Terms and conditions still apply.
We also value our customers immensely and are always here to help in whatever way we can regarding our goods and services. Do not hesitate to contact us the moment you have an issue or a query, and we will happily facilitate you every time to ensure you are kept satisfied and happy with what we have. You won't get such a service anywhere else for your countryside inspired furniture.