Learn More About coreproducts.com
Core Products International, Inc. was established in the June of 1988 by Phil Mattison along with his chiropractor. The initial motive behind starting the company was to develop spinal support pillows that avoid pain caused by improper sleeping positions. Over the years, Phil Mattison, along with other professional healthcare partners, developed a line of comfort pillows that proved to be very effective in pain reduction and comfortable sleep. Today, with the huge popularity, Core Products International, Inc. has developed into a hub of comfort solutions. From cervical pillows to back rests, rolls and cushions, Core Products International, Inc. has developed a wide range of comfort products which have proven to be effective by users all around the world. Apart from the products, Core Products International, Inc. also provides a wide range of therapy solutions under the guidance of expert professionals.

You can shop according to the product type or according to the pain area on the official website of Core Products International, Inc., www.coreproducts.com. In addition to a wide range of products and therapies, Core Products also provides Clinical and Educational Information regarding pains that are developed in different areas of the body, with different links for different body parts. The website provides answers to any question that the costumer asks related to clinical information for free and provides you with the suitable comfort solutions. Apart from solutions related to pain, the website also provides educational information on fitting the supports that are provided by them. The website also gives information about various clinical conditions that are commonly cause pain in different body parts and provides effective solutions for those conditions. There is a merchandising section on the website too, which offers effective and space-saving retail options for the retailers. The website provides a free "space saving" retail signage program which provides guidance to retailers for maximizing their store efficiency that could prove beneficial to both the costumer and the retailer. Core Products also provides free brochures to retailers on signing up .All you need to do is give them a call and the brochures will be delivered with no delivery charges.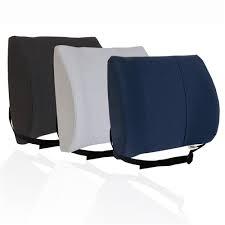 Core Products is a safe and convenient website. Core Products is accredited with Better Business Bureau (BBB), which indicates the dedication to resolve costumer complaints. The payment methods are verified through Godaddy.com, ensuring safety in online transactions at Core Products. Core Products provides online transactions through Visa, MasterCard, American Express and Discover cards. There is also an option for payment through PayPal. Simply put, Core Products is the best online retailing website for comfort solutions. Are you tired of that regular neck pain due to improper sleeping? Are you looking for comfort solutions for different body parts? Are you eager to enrich your knowledge in clinical information about pain in different parts of the body? All these questions have one answer, Core Products. Check out the website and sign up today to ensure faster and collective shopping with shipment details and status at multiple addresses only on Core Products. Core Products Youtube Videos+ Description https://www.youtube.com/user/CoreProductsIntl Subscribe to the Core Products' Youtube channel for videos providing causes and solutions to the pain developed in different parts of the human body. You could find videos on information regarding causes of pain in different parts of body to various methods to curb them. The channel also provides tutorials on how to use its products so that you get the maximum out of your products that you buy at Core Products. The channel also provides information regarding free products that are available on the website to the signed up users.