Learn More About comgateway.com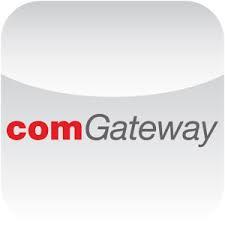 When it comes to online shopping, The US is second to none. With hundreds of thousands of online shopping stores available on the web, you can buy almost anything that you need by a few clicks. Just sign into any website and get it delivered to you at your doorsteps. That is very convenient for those living in The US. But that's not the same for those who shop from US online stores but are currently living outside The US. Not only do they have to look out for suitable payment methods and currency conversions, they also have to incur heavy shipping charges. Also, if they order multiple products from different websites, they would have to wait for weeks before the products finally reach them and that too in different packs at different times. The same problem was faced by some people, who were frustrated with the above said problems, and this lead to working on an effective solution for these problems. The result was comGateway, an easy and convenient way of shopping from hundreds of thousands of online stores in The US for international customers. With comGateway, not only do you have the option of buying from any online store in The US of your choice, you also get them delivered in a single package so as to minimize the shipping charges and getting them delivered in a week. Have you fallen in love with something you saw on a US online store but there are no convenient payment methods for payment available in your country for that website? Or maybe the shipping charges are way too high and are holding you back from buying it? Well, not anymore. Register on comGateway now and shop unlimited from US online stores.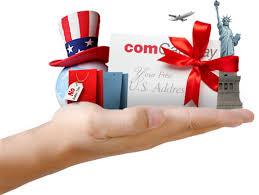 The process is very simple. Register now on comGateway and start your shopping from US online store. If a suitable payment is available, go for it. If not, use BuyForMe service by comGateway. Pay for it to comGateway which has multiple methods of payment for international customers. This way, comGateway buys products on your behalf. Now, send all your products your address in The US. If you have never lived in The US, ask your friends and relatives living there to deliver the products at their address. After that, comGateway will wrap all your products in a single pack, which not only consolidates your products in one place, they reduce the weight to minimize the shipping costs. Now choose the type of delivery, Express or Standard, on comGateway and get your products shipped to your home. The comGateway services are currently available for more than 150 countries across the globe. To know more, check out the official website of comGateway. Register now and start shopping! Don't want to miss out on the latest offers and discounts on different US online stores? Follow comGateway on Twitter and hit like on the official page of comGateway on Facebook. Never back out on shopping, even if it's from a country outside yours, and let comGateway take care of the rest!