Learn More About coals2u.co.uk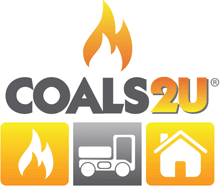 Coals2U is one of the leading and reputed coal merchants of the United Kingdom. Since its launch, Coals2U has been serving its customers making the purchase of solid fuels and coal as simple and easy as possible. To make sure that customers don't have any problem while ordering their purchase, Coals2U provides many medium to make sure their task is done with ease. The customers can now order their favourite products online and by telephone too. This company is a part of CPL Distribution Ltd., which is also the country's leading solid fuel and coal supplier which has more than 30 coal depots all over the country. The company, which started with limited resources and zero experience has now flourished to the leading coal merchant company which has now a wide and loyal customer base of more than 1000,000 happy customers. This is all due to the world class service which Coals2U provides to its customers. Not only this, Coals2U also holds the Royal Warranty which means it is the official supplier which supplies Solid fuel to Her Majesty The Queen. CPL is known in the entire industry to manufacture the premium quality fuel products, so special care is taken while manufacturing and supplying the fuel products as every batch of products is checked independently to ensure that it is always up to the best level. Coals2U gives you many reasons to make it an easy choice for its customers. Unlike those companies which just sell fuels, Coals4U not only sells, but makes it under its care. It has its own manufacturing plant at Immingham, which makes sure that you get the best product of the highest quality at your doorstep. It has a great variety of smokeless fuels, house coal, anthracite, logs and firelighting products. Smokeless fuels available at Coals4U are perfect for open fires and being a premium quality product, it offers a great heating performance and a dazzling flame. Not just they ensure an outstanding performance, but they are environment-friendly too, and that is the reason why its use is allowed in smoke controlled areas. Under smokeless fuels category, the company offers fuels for open fires, multi-fuel stoves, heaters, cookers and boilers. It has a variety of open fire fuels like Ecoal50, instant burning fuels and home fires. Smokeless fuels for multi-fuel stoves are also available here that ensures great heating performance and reduce the chances of blackening of the vessel as it is smokeless. Smokeless fuels for heaters, boilers and cookers like Taybrite and Phurnacite are available here which burn for a very long time with an active flame.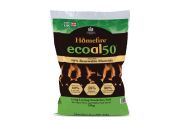 The company offers an exclusive range of house coal, which includes Colombian house coal, wildfire coal, premium plus house coal, premium house coal and traditional house coal. There are different packages available of different capacities. High quality anthracite which is assured long lasting for gravity feed appliances, heaters, cookers and boilers are also available at Coals2U. Premium Beans and Grains available here are perfect for use in gravity feed appliances. Consistent and reliable anthracite in the form of premium small nuts and premium large nuts is also offered by the company which you can use at your home while cooking. Logs have always been a complimentary thing for solid fuel. Coals2U also provides a vivid range of logs so that you can have a log fire at your home from high quality log. Different logs like kin dried logs, seasoned logs, heat logs and smokeless logs are available here which gives a clean and effective flame. High quality wood pellets are also available here in genuine prices. Spacious log stores and coal bunkers are also available here so that the customers can store log and coal in it as a stock for winters and thus can save their time and energy. Explore from a great range of BBQ charcoal, which consists of lumpwood charcoal, instant light charcoal and charcoal briquettes which are ideal for any occasion, be it for a party or anything else. Coals2U offers disposable barbecues also that can burn instantly with a radiant flame. Not only this, but Coals2U wants its every customer to take care of its barbecue range with a great range of reliable and effective Barbecue accessories like firelighters, tools and lighting fluid available at Coals2U.