Learn More About cloud9living.com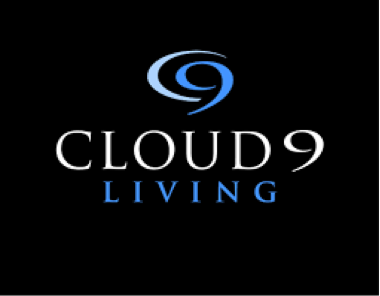 Cloud 9 is an experience gift company which has taken gifting to new heights. The company operates upon a new concept where gifts are not mere things but can include adventure sports, picnics, or trips. This concept has been widely appreciated and the company has a large fan base to showcase it.
The company was created in 2005 and is based in Boulder, Colorado. Its website cloud9living.com was launched in 2006 and since then, the company started selling gift packages through online mediums as well. Cloud9 Living offers its customers with a wide array of experiences to choose from. It has partnered with 600 best in class experience providers throughout the USA. The company offers more than 2000 experiences in 51 different regions throughout USA. With more than 11 years in operation, the company has also built a large fan base. Its website is filled with positive customer testimonials. The gift experiences range from thrill packed adventure sports to cultural events and dinners. Cloud9 living has a large number of services to offer all of which have been mentioned clearly on its website. Their easy to use website can also be used to buy gifts packages and make bookings online.
The company also offers many instant gift packages to its buyers. This is really helpful for people who do not want to wait or have an urgent requirement. Being in business for so many years, the company is a leader in providing experience gifts. A simple, user friendly and beautiful website complements the mission of the company.
Cloud9 living also sells non-expiring gift certificates on its website. People can buy gift certificates to different value and send them to the recipient to choose the experience of their choice. This is an apparent and exceptional feature for giving surprises to people.The recipients can choose multiple experiences on a gift certificate based upon its value. The company also offers gift experiences based upon the gender of the recipients. There are separate gift packages for both men and women, ranging from spa treatments and food tours to flying and jetpack experiences. The website has a section featuring the most popular experience gifts sold through their website which include race car driving, dinner cruise, city tours, learn to fly and scenic cruises.
Apart from gifts for individuals and families, the company also has a number of corporate experience gift packages for its corporate clients. The corporate gift packages offer a chance to business owners to build better relationships with their employees by rewarding them with such gifts. Not even for employees, the corporate gifts section of the company has gifts for clients, corporate events, retirement parties, and promotions.
Overall, Cloud9living.com has some exceptional gift packages for different types of buyers with different needs and budget constraints. An engaging and amazing blog section of the website gives users some great content to read and feel the experiences offered by the company. The company is well connected with social media platforms so people can always stay connected and updated with the company's upgrades and service line.