Learn More About clarisonic.com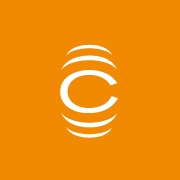 Clarisonic offers only the best products in sonic body skin and face cleansing. In fact, these products are also recommended by US dermatologists as the products are proven to reveal an amazing younger-looking and healthy skin. The skin and body cleansing brushes from Clarisonic are absolutely patented and proven to be used safely twice a day. Even the most sensitive skin will not be harmed by products from Clarisonic because the brand is known to manufacture gentle facial cleansing brushes along with exfoliating body brush heads. Customers can also customize their products when they order online by combining cleanser, body cleansing device, and a brush head. Apply it on your skin for just 60 seconds and you will experience soft and radiant skin.
It was way back in 2004 that Clarisonic first introduced sonic tone cleansing and now it has sold more than 10 million of its patented products. In fact these products are simply loved by women, because after using the products, women have experienced a stark positive change in their skin. It has become glowing and radiant. Also, the skin has become healthier, younger and supple. The products from Clarisonic are available all over the world. The brand is easily available to women in 50 countries. Clarisonic's mission is to provide beautiful radiant skin to women. Women have noticed an amazing transformation in their skin after using these products. The brush heads that are available with Clarisonic are enough to use twice a day and have been known to be more effective than hands. All the products of Clarisonic are hand assembled in Redmond in Washington. The products are absolutely revolutionary in nature, and users will be glad to know that these products are only available through cosmetic surgeons, dermatologists, prestigious retailers and through spas.

You may ask why you should use products from Clarisonic. What is so great about their products? Originally the products of Clarisonic were developed only for professionals. But later the products became so popular, especially the cleansing brush that they were recommended by dermatologists and spa professionals. It gradually transformed the nuances of the skincare industry making everyone curious about these revolutionary products which were innovative and were perfect for healthy glowing skin. After the initial products, Clarisonic introduced the next batch which was used the Opal Sonic infuser technology. This infuser helped to infuse the powerful skin ingredients to eye contours and ensuring maximum absorption at the same time resulting in younger and healthy looking eyes. The technology behind the patented sonic devices is clinically-proven and is absolutely scientific and harmless. Whether it is for daily skincare regimen or professional use, Clarisonic has the best products in the skincare industry. The sonic technology that is the main driving force behind all the revolutionary products harness the patented range of sonic frequency to regulate oscillation between 250 to 300 movements each second. It works seamlessly with skin's natural elasticity to transform the texture and appearance of the skin.