Learn More About cheryls.com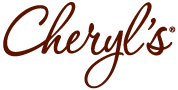 Cheryl's Cookies and Brownies bring you one of the most delicious cookies and freshly baked items. The company is in the business for more than 20 years and they are constantly experimenting with different flavors to bring you the best dessert. The company offers the highest quality products which are beautifully packed and delivered to you. They bring you freshly baked cookies, which are gluten free, butter cream frosted, Gourmet Unfrosted, Kosher and Sugar Free. You can create your own cookie gift or choose from one of the many options available there. The gift options include bakery assortments, bow gift boxes, cookie jars, gift baskets, gift boxes, gift tins and gift towers. The company specially designs its gift boxes to bring you freshly baked and delicious cookies that reach your doorstep in a gorgeous packing. They deal into corporate gifting and make special gifts for corporate events and parties. This makes it easier for companies to reward their employees or guests. All you need to do is place an order under corporate gifting and have your logo imprinted on the packaging. The gifts will be fresh and perfectly packed. The freshly baked cookies are an ideal gifting option for any occasion and will be loved by one and all. Ideal for your home as well as for a grand party, these delicacies will add taste and charm to your menu for each party.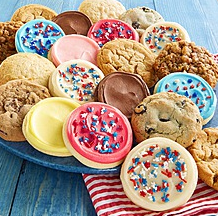 To bring you healthy cookies, Cheryl's Cookies and Brownies specially bakes sugar free and gluten free cookies, which can be consumed by one and all. You need not worry about your sugar intake with these sugar free cookies. Their collection includes citrus bow box, aloha party box, summer's best bow box, Americana bakery assortment, American classic butter cream frosted cookies, frosted tiki gift box and butter cream frosted spring cut out cookies to name a few. They constantly add different flavors and packaging to the gift sets. You can also personalize your cookies based on a theme or party idea. The company has samplers for all the items so that you make the right choice when you place an order. They also provide special discounts and exclusive deals on the gift boxes making it easy for a quick purchase. If your little children love cookies, they will simply love the ones baked by Cheryl's Cookies and Brownies. The company has different themed cookies for your little ones that come in bright colors and are delicious in taste. They also provide treats pail and cookies pail that make an ideal addition for the birthday party. The gift sets are ideal for corporate gifting, for birthday parties or for your home. The people of all age groups will love these healthy and high-quality cookies. They have different sets available in different price range, thus making it easier to choose your purchase. They have cookies based on occasions, which include baby gifts, anniversary gifts, wedding gifts, encouragement, get well soon, thank you gifts and summer time gifts. These gifts are specially curated with the best range of cookies and come with a beautiful packaging and a note for your loved one. If you are thinking of a gifting option, do not look any further. The cookies will delight the receiver and will make it the most loved gift for your special one. Bring home these delicious delights for yourself and your friends.