Learn More About changinghabits.com.au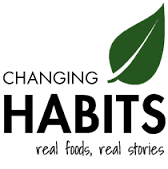 We are what we eat, and it shows too. Our lifestyles and eating habits have contributed to an increasing obesity rate in Australia and around the world that puts an increasing number of people to heart disease, diabetes, numerous allergies, and increased hospital bills. With so much artificial foodstuff out there, and with little awareness on how to eat healthy among the general public, it is time the world know what REAL FOOD is supposed to. Changing Habits promises to make you live better and healthier with REAL FOOD.
It all started with the 1998 publication of a ground breaking book "Changing Habits Changing Lives" by Cyndi O'Meara – a renowned nutrition, diet, and health researcher – that captured the world's imagination on healthy living, eating, and fitness. In 2010, Cyndi and her husband Howard O'Meara expanded Changing Habits from not just an information company, but also as renowned dealers of ethical organic food and food supplements. The Changing Habits team is revolutionising how Australia, and indeed the rest of the world, sees food and making it healthier, fitter, and more active.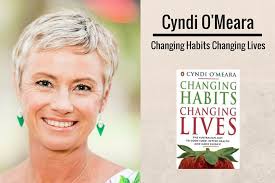 We believe that changing habits of what you eat and how you eat empowers you to take control of your life and become healthier than ever before. Start with our 3 main weight loss and healthier eating programs – 21 Step Reset, 4 Phase Fat Elimination Protocol, and the Hunter Gatherer Protocol. This will provide you a complete guide on how to live and eat better to make you reduce weight, become healthier, and more energetic. Browse our wide range of ethical healthy and organic food products plus our numerous publications and other accessories to get your healthy living started. Also look through at our extensive recipes for some tasty healthy food to make at your own home with our special ingredients for breakfast, lunch, dinner, snacks, and desserts!
Changing Habits is just what you need to kick start a more active, energetic, and full life. Take a view of our regular blog posts to learn the latest tips and advice to improve your health and food habits. We also have a team of dedicated nutritionist consultants to help review your health and give you all the necessary information to improve your and your family's eating and living habits. Changing Habits also provides an accredited 12 month online nutrition educational course to help you understand fully how to eat and live better, and also how to help others in your community. We also have a good affiliates program in which you can help spread the Changing Habits lifestyle everywhere and earn cool rewards and discounts on our various products and services.