Learn More About centauro.net
Centauro Rent A Car has been in business since 1973. They have stayed true to their original goals of brining the best car hires to the market. They have created trust and dedication with their customers for all the years they have been in business. They even started an office located in Benidorm and now they have many offices in the most popular destinations for tourists around the Mediterranean Coast of the Balearic Islands and Spain. They run more than twelve thousand vehicles as well. Their fleet of vehicles is renovated each year to keep up with customer needs and they even have cars for leisure use and for business use too. No matter where someone is going, the ride will be relaxing in ride from the Centauro Rent A Car Company. They belong to the company called the Centauro Group which also runs hotels and apartments. They have years of experience inside of the touring industry and they understand what their customers want.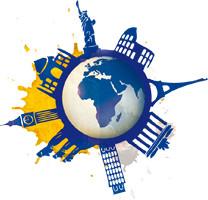 Whether someone is travelling to just get away for a bit or whether they are travelling for a business trip, this can all be done with the services from Centauro Rent A Car. With their company customers can choose from their range of great fleet which includes automatics, family cars, economy size cars, convertibles, and even cargo vans and more. They constantly update the vehicles they have to make sure they have what their customers need. For those who want to connect further with their company they can view the Centauro Rent A Car blog and YouTube Channel . They can also view the Centauro Rent A Car Google+, Facebook, Twitter, LinkedIn, Pinterest, Instagram and FourSquare pages too.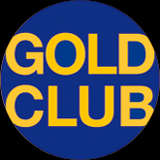 When travelling, the most comfortable way to get around is with the services that can be obtained from Centauro Rent A Car. Where there is a need for transportation, they have their customers covered. Their original office in Benidorm was a great start and now they have many offices along the Mediterranean Coast so that they can keep up with the needs of their customers. With the world constantly changing and the trips people plan needing to be planned out more and more, their Centauro Rent A Car Company makes things easy when it comes to the transport that travelers need. They make renting a car for any reason easy simple and affordable for travelers as well. Looking for an extra special discount available at Centauro Rent A Car? Renting a car can sometimes be scary, expensive and even stressful. Centauro is committed to a quality customer service experience. They make it easy, affordable and completely fun to get started. Begin by visiting their website to get a quote or even book a travel vehicle today. Make your very next trip a fun, stress free event that is enjoyable to take a ride with Centauro Rent A Car. Don't forget, those seeking extra savings can sign up for the Centauro Rent A Car email newsletter.