Learn More About celebritycruises.com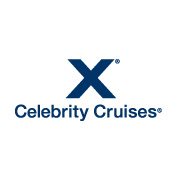 Celebrity Cruises was founded in 1989 with the sole objective of providing its customers the experience of modern luxury on board their cruise ships. In 1997, they merged with Royal Caribbean International to form Royal Caribbean Cruises Ltd. What sets Celebrity cruises apart from other cruises is their passion and dedication towards providing passengers with superior quality, expansive accommodation, rapt service, and the very best in cuisine. The symbolic 'X' on Celebrity cruises is the hallmark of contemporary luxury.
The cruise ships have warm, accommodating interiors which instantly make the guests feel at home. Celebrity Cruises offers vacations to all the continents, including immersive tours of Alaska, Australia, New Zealand, Canada, Europe and the South Americas. At the end of 2012, Celebrity cruises boasted of a fleet of 11 gorgeous ships. Celebrity Cruises first set sail in 1990 and since then, has been regarded as an industry leader in providing large, spacious and chic interiors, dining experiences that are truly unforgettable, service that is personalized with a guest to staff ratio of 2:1, and a host of inventive and innovative on-board activities to make the most of guest's time on the ships. Recently Celebrity Cruises introduced their widely appreciated Solstice Class of ships and emphasized their position as a global leader.
In the 90's, the travel industry was in need of uber-quality, exceptional cruise services at reasonable prices. Celebrity Cruises stepped in to fill that vacuum with their distinctive style of exceptional dining in spacious accommodations and attentive service coupled with exotic tours. Celebrity Cruises firmly believes that the dining experience creates a long lasting impression on a person and so they went all out to create custom-built galleys with the ability to cook the finest gourmet cuisine on water. Every meal is prepared from scratch, using only the finest and freshest ingredients. The Century Class fleet was launched in 1995 along with another industry first; a plush spa within the conforms of a ship and AquaSpa by Elemis was launched. Sometime after Celebrity Cruises merged with Royal Caribbean International and Royal Caribbean Cruises Ltd was formed, the global cruise vacation company started operating Azamara Club Cruises, Celebrity Cruises, CDF Croisieres de France, Pullmantur, and Royal Caribbean International. At present, the company has 40 ships in service, each state of the art.

The year 2000 saw the launch of Celebrity Millennium, which saw the industry's first use of gas-turbines, thereby cutting emissions by 95%. Today if you book a trip on Celebrity Solstice, the features you receive are amazing. You have access to Aqua Class staterooms and the speciality restaurant Blu. There's also Q'sine, a speciality restaurant, Tuscan Grille, which is a popular venue for Italians, Bistro on Five, a pulsating creperie, an ice-topped Martini Bar along with Crush where you can choose from a selection of chilled top line vodkas. There's also the Café al Bacio and Gelateria where you can hang out. You also have access to an Enomatic wine bar where guests can select and serve, at the touch of a button. Lavish suites await your arrival with all-new furniture, flat screen TV's, upholstery, bedding s well as carpeting.