Learn More About casetify.com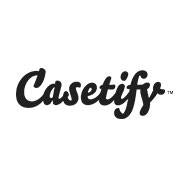 Being unique is what is most appreciated that too when uniqueness lies in designing which in itself is a work of art. Casetify supports art and artists because they love to be unique. Formerly known as Casetagram, Casetify is the world's first social design service company that customizes cell phone cases via Instagram and Facebook pictures. The company focuses on innovation by printing your memories and turning them into amazing products. Casetify celebrates creativity with highest quality materials and by handcrafting the products with love and affection, it gives way to cherish and recollect lifetime events. The brand has a very own team that believes in creating such a product that they themselves would use and appreciate.
Casetify weaves its products with beauty and toughness so the customers are served with best quality. By drop testing, they create protective cases that too with fantastic designs. Their innovative products' list is quite long. You give your design and Casetify will be all set to craft it. Interchangeable back plates that feel light and slim for I-phones which you can mix and match as per your mood, custom watch straps for Apple watches with your favorite photos, designs or logos, custom I-pad cases and photo covers, Facebook and Instagram photos turned MacBook sleeve and more. The material used is so soft so that your laptop stays in place. As far as cases are concerned, exclusive tailored shapes and material quality ensure high protection and perfect fit. You too can be an artist with Casetify. They extend opportunities to personalize your accessories on your own through easy-to-use builder on site. They have full featured collectionson site from spring to festival fever, stay gold to marbles, holy Nicholas to DC originals, looney tunes to top 100 designs and much more. Their collections are perfect reflection of their team spirit with Colette and Warner Brothers to bring you back to the golden age of American animation and comic books where your favorite superheroes and characters like Bugs Bunny and Sylvester come alive cherishing your childhood memories.

Based in Hong Kong and Los Angeles, California, Casetify attempts to combine their products and your designs to form a market place which is unique in its existence. Yes, it calls for your hidden creativity. If you are a creative artist and want to sell your designs on cases, Casetify would love to have you on board while retaining your rights to your artwork. All you need to do is decide the design you want to put on your products and Casetify would produce it and sell it globally on behalf of you, bringing you an open chance when you can accelerate and earn much better than usual market standard. The company strives to make better and better products on which your designs can be put and loved.
Casetify designs your designs. The attempts have always been towards giving their products a meticulous appearance that creates a flush of enthusiasm and sense of belonging towards your phones, laptops, watches and pads. Just browse and turn your favorites into a custom case exclusively on Casetify.