Learn More About carrentals.co.uk
Carrentals.co.uk is one of the reputed organizations in the United Kingdom which provides the best car hire offers to its customers. It came into existence in February 2003 and became a strong leader among the car hire organizations by the year 2006. It started with an objective to find the most reliable car hire organizations for its customers. However, the process of comparing prices of huge number of companies and arriving at the right price after struggling through a lengthy process seemed tedious and time-consuming. This was the time when the company thought of re-launching its official website in 2007. The main purpose behind its re-launching was to come up with the best prices for its worthy customers.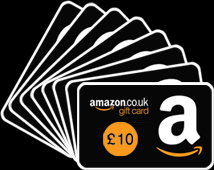 It merely acts as an effective search engine that finds about 50 car hire websites, thereby saving your valuable time and efforts. Further, you don't have to waste your time in analyzing and comparing the costs and services of different websites. Carrentals.co.uk does everything and ultimately, you are provided with the most feasible car hire alternative. As the prices charged by these car higher companies are affordable, you don't have to feel baffled up paying higher costs.Because of the provision of the amazing services, Carrentals.co.uk has been voted as the 'Best Car Hire Website' at 'Travolution Awards' in the years 2008 and 2013. It has also earned another prestigious award falling in 'Meta Search/Price Comparison' category in 2010. In order to make your trip memorable forever, the online company has collaborated with a large number of esteemed suppliers including Hertz, Europcar, Alamo, Auto Europe, Holiday Autos and many more. Along with providing the economical car hires, it lays emphasis on offering such an experience that its customers will have never thought of. For creating a sense of belongingness in the minds of its first-time and repeated customers, Carrentals.co.uk keeps on adding rewards for them. On every reservation you make, you'll receive gift cards which can be redeemed on Amazon.co.uk. Even if you are making a car hire reservation for your friends or relatives, you are still eligible for earning points. Who would have thought of collecting numerous points by merely making a reference? Yes, it is certainly possible at Carrentals.co.uk. Ask your friends to use this amazing online organization for their next trip and credit your Carrentals.co.uk account simultaneously.Receiving a price quote for car hire service was never made this convenient. Fill up details regarding your 'Pick Up' and 'Drop Off' places and dates, age and the type of car you wish to hire. Click on 'Search' button and you will get a record of cars which meet your requirements and specifications. Select the most suitable car option for your vacation and you'll be able to directly communicate with the respective car supplier. Whatever queries you have, the experienced car suppliers will manage offering satisfactory responses indeed. Visit Carrentals.co.uk and book your favorite car hire supplier now. As the cars provided by them are almost brand-new, you don't have to worry about their quality. To reserve your car hire service steadily, the company has marked its presence on Android, iOS and mobile phones through its user-friendly mobile app.