Learn More About carid.com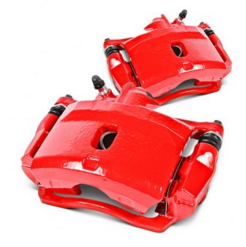 Founded in 2008 and owned by Onyx Enterprises, CARiD is an online retailer of auto parts and accessories. The parent company, Onyx Enterprises is an automotive parts and accessories distributor with its head office situated in Cranbury, NJ, United States. The website offers a wide range of products with its current inventory of more than 2 million automotive parts and accessories from over 700 leading manufacturers in the industry. Due to its huge collection of accessories and auto parts, customers are provided with detailed search options to help them find the price items they are looking for. Some of the most popular categories offered by the website include aftermarket performance parts and accessories, wheels, tires, automotive repair parts, audio electronics, body parts and more. The online store also features specialty shops which include truck shop, outdoor and racing. Customers can find all top brands at the store like Curt, Husky, KYB, Wagner, Anzo, Go Rhino and more. Currently, CARiD acts as an authorized dealer of over 700 manufacturers of auto parts brands. Other than wide range of options, the website also offers very affordable and competitive prices. Customers can also take advantage of their frequent special offers and deals to save more on their orders. The website also features a DealZone category which features on the current deals and offers. Even though, the website is based in United States but it ships to all countries across the globe.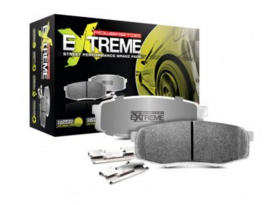 The website does not act only as an online store for car parts and accessories, but it also markets the products of leading brands and manufacturers through its online and social media campaigns. The website also have very active social media accounts which are followed by millions of their fans and followers. The customer support staff at the CARiD is also professional with deep knowledge about all the technicalities and other vehicle issues. The website is also accredited by BBB, Better Business Bureau and currently holds an impressive rating of A+. For its impressive and quality customer service, the website was also rated as excellent in 2014 by StellaService. In 2013, the website also initiated a sister website, my.CARiD.com which acts as a social media platform for car enthusiasts to create profiles, discuss topics related to vehicles and to show the custom made cars and trucks. The website also offers special military discount since 2010 in a bid to support the US army.The website features very useful online tools to provide an excellent experience to visitors. The design of the website is also smart, modern but easy to navigate. In fact, Hongkiat.com also listed the website among the top 20 leading automotive website designs. Customers can also contact the support through different means including email, live chat and phone contact. The website also allows customers to trck their orders online.All in all, it is difficult to find any other online auto parts retailer with such a great variety of products and affordable prices. In fact, the website offers price match option and promises to match any price if competitors are selling any products for lower price.