Learn More About bulkpowders.co.uk

Bulk Powders is an online store dealing with the provision of sports nutritional products. Bulk Powders is the trading name of a company called The Sports Supplements Ltd. This is a company registered in Wales and England under the number 05654661. Their VAT number is GB877535868. Bulk Powders is also a member of ESSNA (European Specialist Sports Nutrition Alliance). They are the voice of specialist sports nutrition in Europe. Bulk Powders began its exclusive business online in 2005. The company grew from a small unit in a small storage facility to a large state of the art warehouse with over 16,000 sq. feet. It also has a manufacturing facility in Colchester, Essex. Both the warehouse and the manufacturing base are situated at Colchester. Bulk Powders is not a company that just stands still, as a component of their entire mission, they are striving to make sure they offer a comprehensive range of performance nutrition and health supplements available more than anywhere else at the highest quality and lowest prices. Bulk Powders is special and unique in its methods of operations in the Nutrition Industry. They only sell their products directly to the customers. They also do the manufacturing of most of their products in-house.
This enables them to easily maintain high health standards and sell at some of the lowest prices available on the market, by avoiding additional costs that come with products from the competing brands. They avoid using intermediaries such as distributors and wholesalers, to evade the additional mark-up costs to their products so that they satisfy their profit margin. In-house manufacturing helps keep production costs to the minimum and prevents any need for the expensive outsourced manufacturers. Bulk Powders caused a huge stir within the nutrition industry when it was launched since the customers had never accessed such high quality nutritional supplements at very low prices before. In addition to the lowest prices, buyers can also benefit from savings on their supplements when they buy in bulk. The store has put in place "bulk discounts" on several applicable product pages for its customers. The company prefers to work with fewer suppliers than others in order to build a very strong relationship with them. This enables it to get the best prices and guarantee the high quality of all the products they sell. They also independently test the supplier materials. You will find on most pages Certificates of analysis for download on the website. The certification provides peace of mind as to the product quality along with more detailed information about the product specification.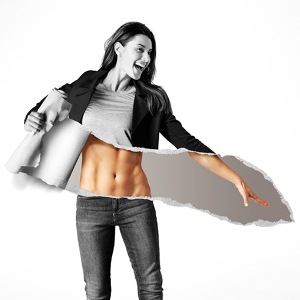 Bulk Powders has received several awards in its history. It was named the Essex Countrywide Growing retailer of the year in 2010 for their continual growth and expansion. It also came first of only 6 regional finalists during the 5 million Euro HSBC Business Thinking competition, which was established to recognize forward thinking and the most innovative companies. It was voted as the Best Sports Nutrition Brands during the Natural Muscle Forum. In 2014, their products also won the competition that was referred to as The Men's Health Supplement Awards. You can find foods for weight loss at Bulk Powders at affordable prices and regain your shape and health in no time. Other foods available at the store for your well-being include the Multi vitamins, Vitamins and Minerals, Antioxidants, Anti-Aging foods, Essential Fatty Acids, Fish oils, Fruits and vegetables, Anti-inflammatory foods and Digestive Aids. They provide sports nutrition foods such as Carbohydrates, Amino Acids, Creatine Endurance and hydration foods, joint support foods, intra workout foods, pre-workout and post workout foods among others. They also offer some sports clothing for different sports and activities such as the Gym.