Learn More About bseid.com

Barbara Murtagh Nash is a renowned designer who showcases her designs at her boutique, Blue Sky Environments Interior Décor. BESIED has served for the past 35 years as a curator of finest interior design items. It is a collection of fabulous antique and modern furniture pieces that are a pleasant surprise for its visitors.
Following the success of the boutique Barbara is ready to make the push into the world of e-commerce with the website bseid.com. E-commerce serves as a channel to extend and expand on the current scope of offerings of the boutique. They plan on offering a unique curated collection of classic, unexpected neat items that are gnarred with customer's appreciation and satisfaction, these items speak of Barbara's design language and carry strong design DNA known of the Blue Sky Environments Interior Décor boutique. This will serve a perfect stop for the busy millennial and the serial workaholics to visit and view exciting home furniture and décor furniture at the comfort of their time and availability. To all self-proclaimed admirers of fine craft and purveyors of home design; the web portal, bsied.com, is the perfect solution to stay up to date with latest items up for sale.
BSIED Services
Accessories services:
No look is complete without well selected accessories accompanying it. The designers at BSIED monitor and evaluate each and every corner, every negative space, and blank space to decide what accessory should go where. This carefully examination of current keepsakes and colour schemes allows for the perfect finish to help achieve a complete look. their designers are not limited to using resources from our website alone, but depend on hundreds of sources to help select decorative items, artwork, lighting, mirrors, pillows, etc. that are best suited to each individual client's needs.
Send them a few pictures and they'll help you put with a brief suggestion for accessories. Most customers move beyond the initial pictures and hire BSIED designers for complete consultancy.
Abbreviated services:
Abbreviated service package is an interesting concept new to the industry. In abbreviated consultancy package, BSIED design team is yours for the full 10 hours! Allowing you to tap into the amazing skillset of people known to make things beautiful. Customers can ask them design questions, take suggestions, help them pick items, re-arrange furniture, or even ask them to design from the ground up. Considering a new kitchen or over-haling the current one? Leave it to BSIED designers to not just sketch up, but design the complete space including cabinets, panels, wiring, plumbing fixtures, and kitchen equipment suggestions. A lot can be achieved in 10 hours by an excellent design team, and a perfect design complete with contemporary and unique design scheme is just some of it.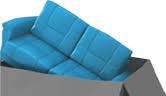 services:
Simply re-arranging furniture or throwing a fresh pop of colour on a wall can completely overhaul the look and feel of a space. This can have an unprecedented effect on marketing and sale of any house.
BSIED's team of professional eyes will evaluate and make suggestions for re-arranging furniture, adding accessories, and strategic decor. The process also de-clutters the space and creates a smooth flow through he entire house, making it seem a lot more spacious, clean, and well thought out.
On top of quality services, the company offers maximum flexibility to customers to avail their customers with maximum comfort. They boast quick delivery times and ship the very next day if an order is made before 12PM, else within 2 days at maximum. For international deliveries the regular shipping times may exceed with a day or two. The stores accepts all times of credit debits cards including MasterCard, VISA, Discovery and American Express. With such creative and intuitive policies and methods, the store has done a great job in keeping customers happy, satisfied while offering the best products and services. The business model is highly customer friendly and it is reflected by their online store which is clearly one of the best in industry.
For more information visit the BSEID official website for your best interior décor solutions anywherehttp://www.bseid.com/