Learn More About brooklynindustries.com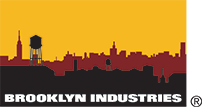 Brooklyn Industries is an online superstore that provides its customers unique and innovative clothes which have a perfect ratio of fashion, style and comfort in them. It was a dream project of Lexy Funk and her partner which they finally launched in 1998. The company has 16 retail stores due to which the company is fully aware of what people expect from them and Brooklyn Industries in return tries to maintain that bond of trust with its customers by supplying the best quality products at best possible prices. But it was not that simple to reach here where the company is now. Both of the founders met for the first time as resident artists in upstate New York. Sometime after they shifted to Ney York City in 1995, both of them then decided to establish their own business and thus started a company by the name 'Two Tsunami Productions', a company that produced documentaries and TV commercial advertisements. But the company's success didn't satisfy the duo and so they decided to change the idea and finally Brooklyn Industries was born in 1998. The company which started in an old rented factory building where the first product manufactured was messenger bags and that too from recycled bill boards is now a fully fledged company with 16 stores in Manhattan, Brooklyn, Portland and Chicago and its own official online website. With its first retail store opened in Brooklyn in 2001 and its official website launch in 2004, the company has covered a long journey and has successfully built a wide and loyal customer base all around the world. By the time, the company had been rewarded many times from prestigious organizations. Small Business Award was given to the company in 2006 for being recognized as the top entrepreneur in the online world. The company is also awarded by the Green Power Pioneer Award in 2009 to honor its commitment of utilizing 100% wind power in all of its stores. It has a huge collection of products for men, women and kids in addition to bags, graphic tees, accessories and much more. All women customers can choose from an exclusive range of sweaters, dresses, skirts, t-shirts, tops, leggings and much more. Every product is available in a wide range of sizes so that you don't have to worry about your waist size while shopping. From bold dull colors to exotic bright, Brooklyn Industries has every color that suits you and your personality.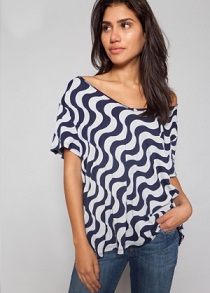 Shirts, t-shirts, jackets, graphic tees and more are present for men in a broad size range. From old checks to modern stripes, the company has every style that can change your personality into a more vibrant one. Different varieties of bags are present here made up of different material with different colors and designs like handbags, backpacks, mini bags and much more. Stylish collection of graphic tees is available in countless designs and colors at Brooklyn Industries. The company offers a large collection of accessories like socks, jerseys, caps, hats, umbrellas, water bottles, tie, bracelets, necklace and much more in stylish designs and different colors. A whole range is dedicated to kids' products to make them look more adorable as never before. Both the founders continued their commitment to sustainability as before when they were making messenger bags from billboards. The company prints locally many t-shirts thus reducing its carbon footprint. Also full care is taken while manufacturing its products that it is eco friendly. The products are made with recycled polyester, organic cotton fabric and with natural rayon. Such care is also taken while making stores for the company as they are also designed with sustainable furniture. Also the company uses 100% wind power in its headquarters and all store locations. Also the company has been a permanent partner of certain environment friendly organizations like Prospect Park Alliance, Recycle-a-Bicycle, Friends of the Highline and many more to further extend its contribution for a better and healthier environment.