Learn More About bro4u.com
bro4u offers a range of personalized services that simplify the lives of ordinary people. The hassle-free services can be easily accessed by the customers online, and are reaching doorsteps of the customers in almost no time. The one-stop online services platform currently operates in the Indian city of Bangalore, Karnataka. The services will soon reach all the cities of India. bro4u is one of India's fastest growing eCommerce related to services, and enjoys tremendous popularity in a short period of its existence.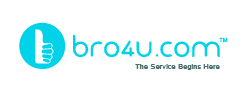 The service aggregator offers its services in a wide range of categories, including Repair & Home Maintenance (includes services like plumbing, carpentering, electrical, computer, mobile repair, painting, packers & movers, and kitchen appliance repair, among others), Cleaning Services (including laundry, house cleaning, bathroom/kitchen/sofa cleaning, pest control, sewage cleaning, and other services), Events & Occasions (the cake delivery, flowers delivery, and the religious services), Automobile Services (including car wash, bike wash & service, and the driving school services), Health & Wellness (the Yoga, meditation physiotherapy, and the fitness-trainer services), and the Document services (services related to pan-cards, passports, and other documents). The online services aggregator was founded back in the year 2015. Apart from operating through the website, the company also has its own App for the Android mobile users. One can also share and earn with the company, as each referral gets a person Rs 50. The friend who is referred also gets an initial amount of Rs 100 in his/her wallet.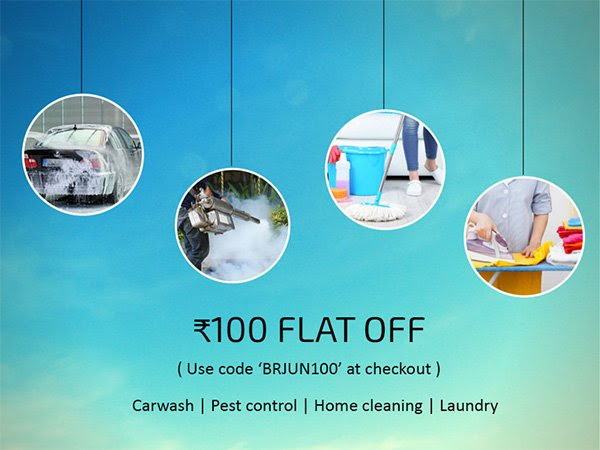 All the service providers that offer their services through bro4u are reputed and trusted ones, having due competencies and required, knowledge, skills, and certification, apart from possessing great and diverse experience. The company also conducts personal grooming and training sessions, and verifies the background of the service providers, the quality of the services, behavior, and skills, before letting them sell their services at the eCommerce. The customers can easily choose from a range of services available at the services online commerce, and choose the required one. The professionals contact the customer after the booking has taken place. Customers can pay for the services through a number of online payment modes, including credit cards, debit cards, and net banking, among others. They can also use and apply the electronic coupons, and get the services at low costs and discounted prices. The COD or Cash-On-Delivery payment option is also available. Customers can also cancel their orders, and get the refunds in less than 3 days. Almost all services offered at bro4u have a warranty, which keep the customers protected.