Learn More About bootsphoto.com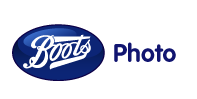 Boots Photo is a company dedicated to preserving your memories in the form of photos, canvases and wall decors. There is nothing as satisfying as rummaging through old photos and remembering dear people and events. Boots Photo enables you to document everything in an organized and cost efficient way so you always have plenty of pictures to relinquish past times with. In addition to that you will be able to customize your images, print business cards, purchase award winning photo books, special seasonal items, make posters and mugs with customizable design, print out party invitations and do much more. Boots Photo will become you trusty partner whenever you need something printed or designed. Their user friendly website will help you find your way around easily, just browse through the listed categories and you are bound to find the item or service that fits your needs perfectly. There is a large amount of memory preserving possibilities that will warm your heart at Boots Photo. You can print out a large canvas with the memory or a logo of your choosing. It could be an iconic moment with your family, a special time in the life of your kids, your university or high school logo or anything else that you consider worthy of remembering.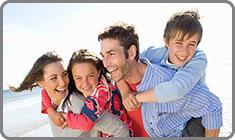 If you want to print out a large number of smaller photos, you will absolutely be able to do so at Boots Photo, the final product will be cost effective and of high quality. In order to use the services Boots Photo provides you will have to register an account at their website. Entire process is easy and fast, and you will be able to complete it in just several minutes. After that choose a product or a service you would like to order and customize the item according to your desires. If you are printing a canvas you will be able to choose between 8 different sizes, choose graphic photo edges, choose from portrait, landscape or square style and confirm your order. What you get is a fully customizable picture, canvas, photo, print, cards and photo book of highest quality. Not only will you be able to preserve the memories you made together with friends or family, but further extend the professional image of your business too. With slick looking cards you will leave a much better impression on clients and partners. That will have an overwhelmingly positive influence as you will definitely be able to stand out from your competitors. If you have any questions or need advice on what to buy, feel free to contact customer support. They are made up from dedicated professionals who will have answers to you, and are always eager to share their knowledge with the customer base. Make sure to register as soon as possible in order to take advantage of one of their special deals and offers! Register now and you will always have a place where you can print out designs of highest quality at extremely affordable rates.