Learn More About boots.com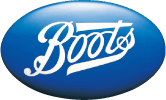 Boots is the United Kingdom's leading beauty and pharmacy oriented company. It has over 25000 stores in the United Kingdom going from small local pharmacies to large beauty and health stores. Boots aims to help their customers feel better about their health and look great. It is part of the international division of Walgreens Boots Alliance, inc. the first worldwide pharmacy-led and health organisation. Boots was founded in 1849 by John Boot. After his death, Jesse Boot helped his mother with their family's herbal medicine shop in Nottingham, which was named Boot and Co. It then became Boots Pure Drug Company in 1888. United Drug Company bought the Company from Jesse Boot in 1920, but it was sold back to the British because of issues in economics in north America. Its name was changed to The Boots Company Limited in 1971.
Boots was expanded in the research and fabrication of drugs. It was awarded the Queen's Award For Technical Achievement in 1987. Boots Opticians Ltd was founded in the same year and it became the second optic chain in the UK. Boots continued to grow and expanded worldwide with stores around Canada during 1978, their stores then changed to Pharma Plus in 1989.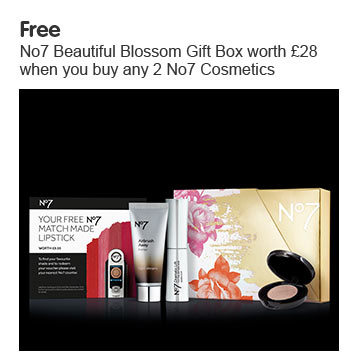 Boots offers a wide range of beauty and health products, going from pharmacy to hearing care and optics. It even has a food and drink range. Their products are highly trustable and offer a wide choice of known highly recommended brands, such as L'Oréal, Lacoste, No7, and many others. You can choose between different categories : pharmacy and health, beauty, perfume and fragrance, mother and baby …, they even have electrical products and toys. You can order your products from their website and get them from a nearby store in less than a day.
You can have free home delivery when you spend more than £45, and they will give you the chance to return back a product or an item if it doesn't suit you and will repay you for it.
You can also have your own Boots Advantage Card and collect 4 points for every £1 you spend while shopping. You can use those points to treat yourself from any of their products. Every point equals one penny that you can spend online or in their stores. There are also other offers for this card such as Parenting Club which makes you gain 10 points per £1 spent and for those who are over 60 years which also gives them 10 points for every £1. The points cannot be collected nor spent on prescriptions items, infant milk, gifts, Boots Hearingcare, Boots Insurance, and Postage Stamps. In the gift category, you can offer yourself some products with a reasonable price that you can afford, you can get some at the price of 6£ only. You will have to choose a gift category to simplify the search for yourself. The company supports The Boots Charitable Trust, it was established in the 1970s helping people in Nottingham. It is and independent charity in the UK administered by The Nottingham Community Foundation.