Learn More About bodychef.com
Body chef is a UK based company that offers dietary solutions. They are based in Lowestoft, Suffolk United Kingdom. They have been in operation since 2003 and they have managed to bring the difference that the company was founded to provide. The company was founded by Jayne Ritchie after a long period of testing and planning to provide the best and perfectly packaged product that can be delivered to a client's doorstep. She created the company after years of diet failure due to the fact the diets on offer were ineffective. Body Chef was built to cook, package and deliver diets to the person who is on diet directly at their door step. The client does not need to deal with calculating calories or potions because all this is done by Body Chef. They have made it easy for people to have their diet because they just need to log in to Body Chef Website and they are on their way to fitness and weight loss. Body Chefs products are effective because they have made sure that they have incorporated a nutritionist to their service so that the diet they deliver is healthy and safe.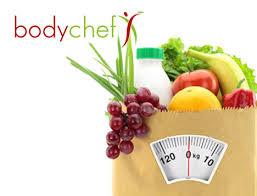 Need that on place to try out losing weight or staying fit then log in to Body Chef, create an account with them and be on your way to fitness. They have provided a perfect platform that dieters can interact with the Body Chef Staff and nutritionist. Log in and sign up for the perfect diet plan across Europe, just fill in your weight and height after creating an account and have them cook and deliver your meal directly to your house. Don't fret if you are overweight and want to make a change because Body Chef has you covered. With over13 years of experience don't expect failure or mediocrity, expect quality service and success, because their method is tested and tried over a long period of time. Body Chef has also provided for a way to save while using their products, just subscribe to their services and make a huge saving. Their customer service is also the best around so when there is a technical difficulty, make sure that you contact them and they will help resolve your query as quickly as possible. You can contact them by filling out their contact form and wait for their response and if time is a luxury you cannot afford then you can contact them with the phone numbers provided fi their website.Don't miss out on all the latest offers from Body Chef by following them on social media sites. They have provided for a great platform that clients and customers can keep updated with all their information through sites such as Facebook, Google+, and Twitter. Make sure that you participate in all the competitions for chance to win great prices. Connect and share with the entire Body Chef universe, comment on the services they offer and also read other users experience with Body Chef. Subscribe to their YouTube Channel for a chance to know about their latest products and services.