Learn More About blue-tomato.com

Europe's largest shop of boardsports and fashion was founded more than 25 years back by an avid snowboarder, Gerfried Schuller. After becoming the 1988 European Snowboard Champion, he founded the Blue Tomato Snowboard School. And, then it became the Austria's largest Snowboard school that built a large level of success since its foundation. After achieving a great success in the field of snow activities, the Blue Tomato opened its first shop in Schladming in 1994. After a few years later in 1997, this small scale business rooted up its branches in the world of technology also. And, its great online shop got its recognition. In today's digital world, the Blue Tomato is one of the leading online shops in Europe, which deals in all kinds of snowwear, streetwear, shoes and accessories. The main aim behind launching this business was just to treat its clients, employees and contributing partners with utmost respect and friendly behaviour. This virtual store does not only sell hard goods, but also offers a wide range of products for different areas like snowboard, freeski, skate and surf sectors. More than hundreds of thousands of brand quality products are available for being purchased in this store. Some of them include Skateboard Wheels, Plastic Cruiser, Skateboard Trucks, Longboard Wheels, Globe Longboards, Complete Longboards, Loaded Longboards, etc. This online portal deals in 14 different languages and delivers its complete range of items to the customers all over the world.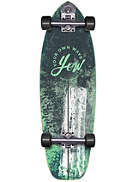 Blue Tomato has also formed a talented team of best riders from all over the world. Some of the famous names from the Blue Tomato snowboard included in this team are Xavier De Le Rue, Victor De Le Rue, Anne-Flore Marxer, Marc Swoboda, Anna Gasser, and Philipp Schuster. Snow, Surf and Skate with more passion and enthusiasm, only @Blue Tomato. The professional team at Blue Tomato is passionate about their work, and believes in bringing spirit and hands with enthusiasm to all its customers by offering them best quality items at great prizes. If you want to get informed about all the new range of products launched here, then you must subscribe to its unique newsletter. By entering your email address, you will get a free subscription to its online portal; wherein you will get updated about the latest brands and trends launched, as well as various events and news on a regular basis. Apart from the activity based items, this virtual shop also deals in various kinds of apparels and accessories from Sneakers, Tank Tops, Sweatpants, Zip Hoodies, Naketano Hoodies, Burton T-Shirts to Oakley Goggles and Sunglasses, Caps, Helmets and many more. This grand business combines team spirit, professionalism, and passion all under one roof, so as to serve its customers and employees at its best. The people @Blue Tomato always welcome new challenges and think of utilizing simple solutions for all of them. So, to have more fun in life, you must visit this web portal, which is just a few clicks away from you.